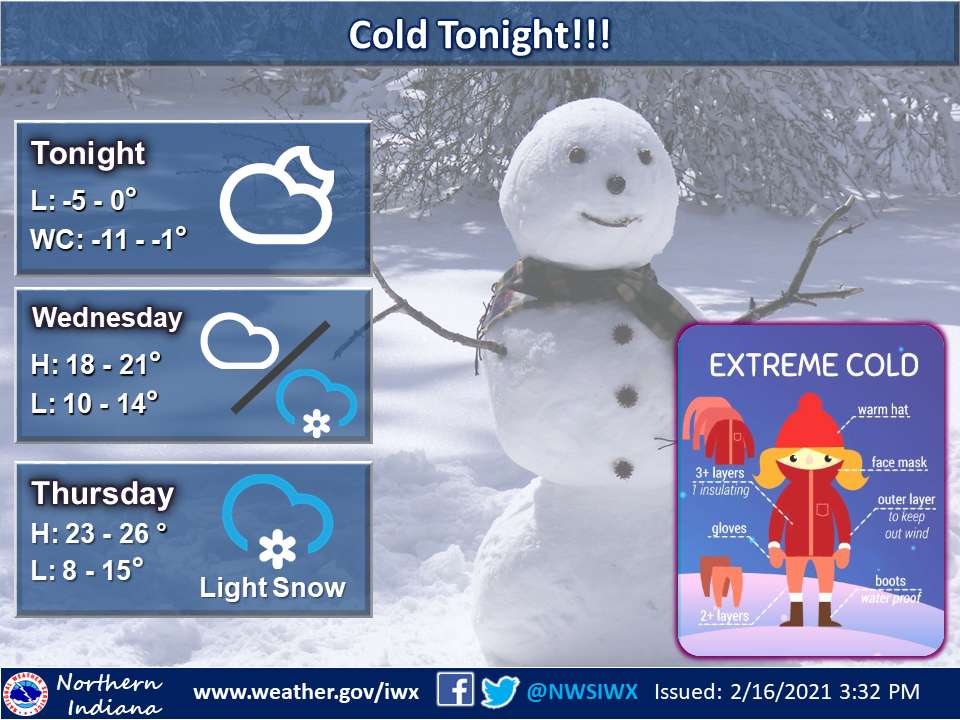 Updated Fort Wayne, Indiana weather story from the National Weather Service:
Snow winds down, but hazardous travel continues

Fort Wayne, Indiana (February 16, 2021) – Light snow will taper off this morning with little additional snow accumulation expected. The combination of the recent heavy snow and north winds gusting to 20 to 25 mph will continue to pose very dangerous travel conditions across the area this morning due to snow covered roads and blowing and drifting snow across roadways. The north wind gusts will diminish somewhat this afternoon. Wind chills early this morning are expected to be 0 to 10 below. Low temperatures tonight will range from 0 to 8 below zero as skies clear and winds diminish. Looking ahead, another system may bring some snow accumulation for late Wednesday night into Thursday.
The latest winter storm updates | Official National Weather Service Northern Indiana website