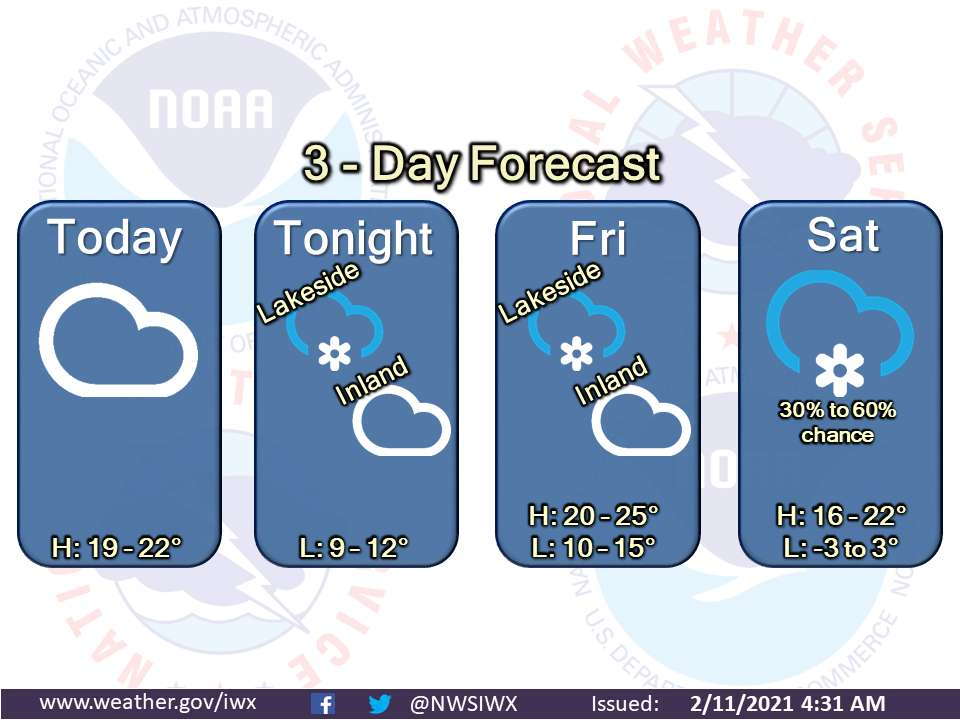 Today's Fort Wayne, Indiana weather story from the National Weather Service:
This post contains outdated information.
3-Day Forecast

Fort Wayne, Indiana (February 11, 2021) – More clouds than sun today with high temperatures near 20 degrees. It will be dry for most of the area through Friday, except for those near the lake who can see some lake effect snow showers. The next round of snow is Friday night and Saturday.
Click here to view the latest National Weather Service weather story.
Webmaster's note: Visit the official National Weather Service Northern Indiana website for the latest weather updates.