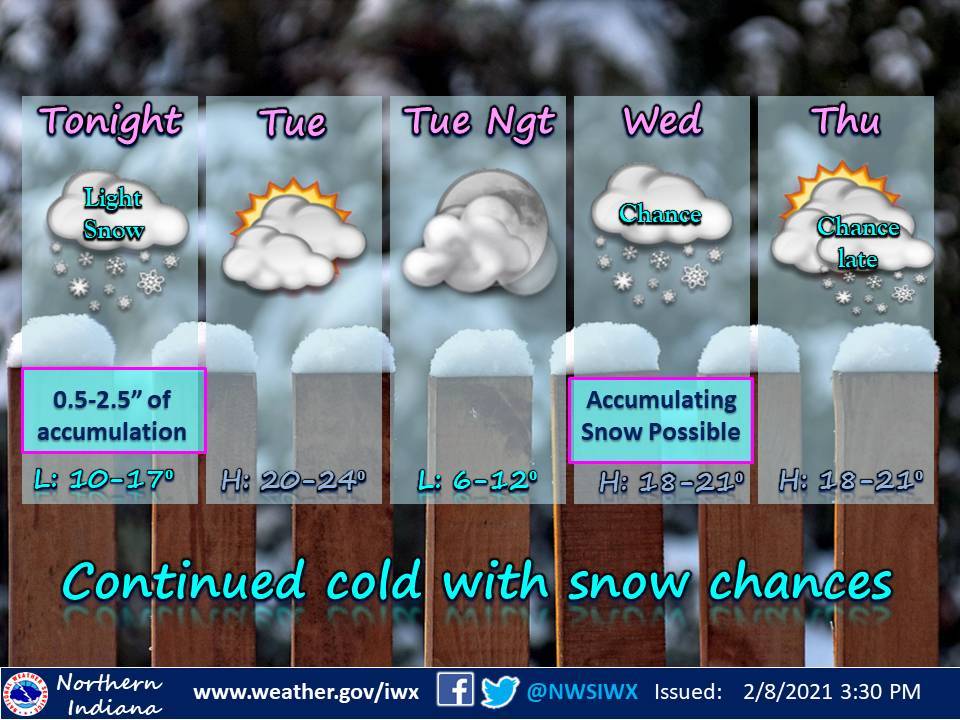 Tonight's Fort Wayne, Indiana weather story from the National Weather Service forecasting Light fluffy snow and continued cold:
This post contains outdated information.
Continued cold with snow chances

Fort Wayne, Indiana (February 8, 2021) – A weak system will move across the area tonight with light fluffy accumulations of 0.5" to 2.5" for most. Roads will likely become slick and snow covered. A Winter Weather Advisory has been extended into tonight in Berrien County Michigan as lake enhancement likely produces higher snow totals (locally 3-6") and greater impacts. The cold weather will persist through the next 2 weeks otherwise with the next chance for light accumulating snow on Wednesday.
Click here to view the latest National Weather Service weather story.
Webmaster's note: Visit the official National Weather Service Northern Indiana website for the latest weather updates.