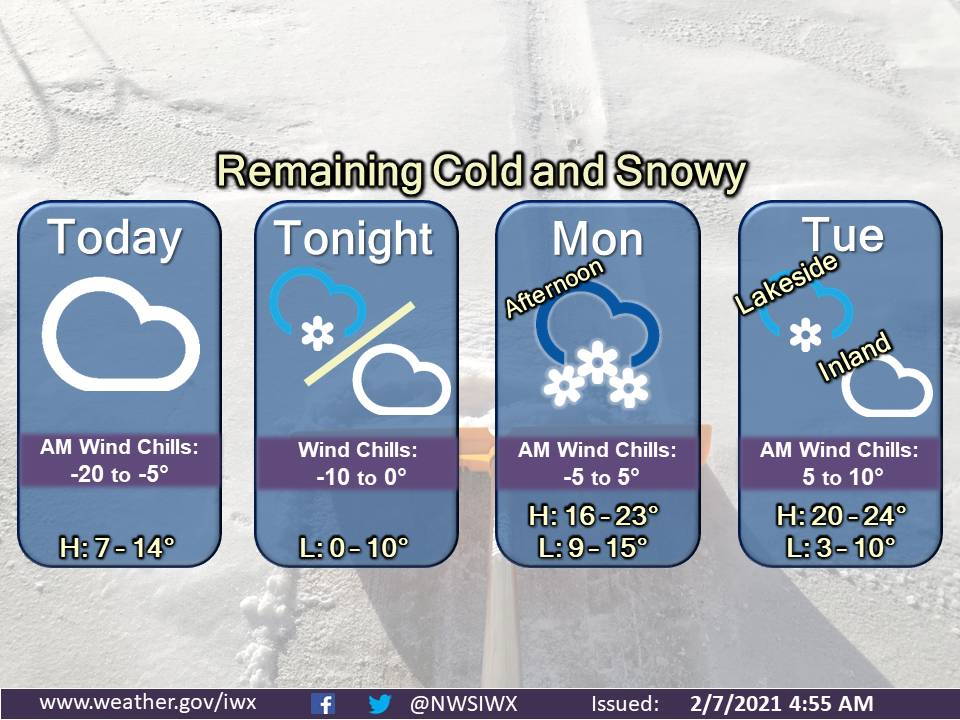 Today's Fort Wayne, Indiana weather story from the National Weather Service includes a Wind Chill Advisory:
This post contains outdated information.
Snowy and cold

Fort Wayne, Indiana (February 7, 2021) – It is a COLD morning out there. Bundle up if you're headed out. Tonight, there is a chance for light snow toward central Indiana. Periodic lake effect snow showers are expected over the next couple days. The next chance for widespread snow is Monday afternoon and night, with a quick 1 to 2 inches expected.
Click here to view the latest National Weather Service weather story.
Webmaster's note: Visit the official National Weather Service Northern Indiana website for the latest weather updates.