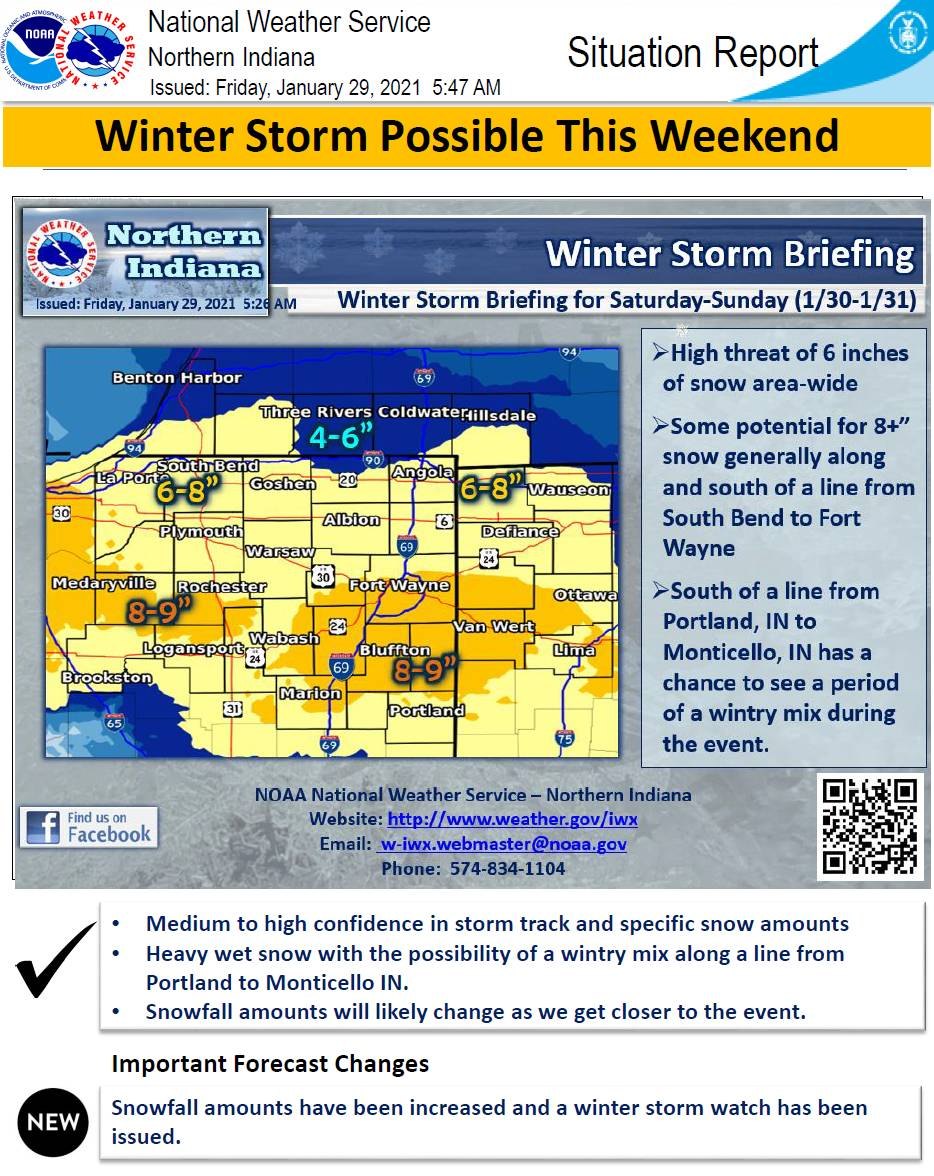 The National Weather Service has issued a Winter Storm Watch for our area starting tomorrow evening. Below are slides from a situation report issued this morning at 5:47 am. They are forecasting 8 to 9″ of snow.
This post contains outdated information.
Download the Situation Report.
Webmaster's note: Visit the official National Weather Service Northern Indiana website for the latest weather updates.
Click here to view the latest National Weather Service weather story.