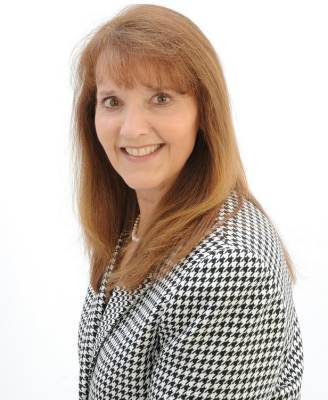 Lutheran Health Network news release:
Twilla Lee Named CEO of Lutheran Downtown Hospital

(December 15, 2020) – Twilla Lee, an experienced healthcare leader with a focus on exceptional patient care, quality and operational performance, becomes Lutheran Downtown Hospital's chief executive officer on Jan. 18, 2021.

Lee joins Lutheran Health Network from her position as Administrator, Hospital Operations, providing executive-level operations leadership at East Hospital, part of The Ohio State University Health System in Columbus. During her more than 13 years with The Ohio State University Health System, she has held several executive leadership positions encompassing long-term strategy, key service line development and operational leadership of clinical and ancillary services. Prior to joining The Ohio State University Health System, she held leadership positions with Permedion, Central Ohio Cardiovascular Consultants and Caremark International.

Throughout her career, Lee has worked extensively to improve operations, leading quality improvement efforts and building cultures of physician and employee engagement. During her tenure at East Hospital, the hospital achieved 84th percentile employee engagement scores; patient satisfaction scores also improved against HCAHPS targets. In addition, growth in hospital services was achieved through the successful execution of key strategic initiatives, including completion of a 40,000-square-foot expansion earlier this year.

Integrally involved in the community, Twilla also served as a community liaison to the city and residents on behalf of the hospital.

"I'm confident that Twilla's leadership style and experience are a great fit for Lutheran Downtown Hospital," said Mark Medley, FACHE, regional president and chief executive officer, Lutheran Health Network. "I am delighted that she will be joining the Lutheran Health Network family and welcome her to Fort Wayne."

"I am excited about joining Lutheran Health Network and for the opportunity to serve as the CEO of Lutheran Downtown Hospital" said Lee. "I'm also looking forward to living in Fort Wayne and becoming active in the community."

Lee is an Ohio native and holds bachelor's and master's degrees from Otterbein University in Westerville, Ohio.

About Lutheran Health Network
The foundation of Lutheran Health Network is built on an experienced team of more than 6,600 employees working together with the more than 800 physicians on the medical staffs. The network's more than 100 access points in northeastern Indiana include acute care hospitals, specialty hospitals, physician offices, urgent care clinics, and outpatient centers. For more, visit lutheranhealth.net.
Related Images: