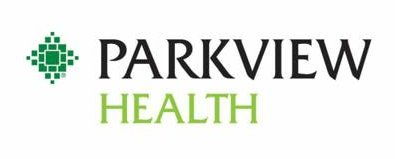 News release from Parkview Health:
Parkview Health administers first COVID-19 vaccines to frontline healthcare workers
Vaccinations known to be first in Indiana, among first in the United States

(December 14, 2020) – Six frontline healthcare workers were the first to receive the COVID-19 vaccine from Parkview Health today. They were the first known COVID-19 vaccinations to be administered in Indiana and are among the first in the United States.

Parkview received its first shipment of the vaccine at 7 a.m. today; the first vaccinations were administered beginning at 12:09 p.m. at the Parkview Mirro Center for Research and Innovation.

The first recipients were co-workers from Parkview Regional Medical Center: Reed Steffen, patient care technician, progressive care unit; Marsha Franklin, respiratory therapist; Terrence Gant, environmental services technician; Jessica Taylor, registered nurse, medical intensive care unit; Michael Todt, pharmacist, medical intensive care unit; Hariom Joshi, MD, medical intensive care unit. The vaccinator for all six was Maryam Noureldin, ambulatory pharmacist.

"Our Incident Command Center has been opened for 284 days in response to the pandemic, and today is a milestone day in our fight against COVID-19," said Jeffrey Boord, MD, MPH, chief quality and safety officer, Parkview Health. "We are proud to be a part of Indiana history and celebrate this huge step in protecting not only our co-workers, but also our community."

To mark the occasion, photos and artifacts from today's vaccinations are being shared with The History Center of Fort Wayne.

The Parkview Mirro Center is a pilot site for the Indiana Department of Health (IDOH) COVID-19 vaccine distribution plan and will begin mass vaccination efforts Tuesday. At this time, the vaccine is only available to healthcare workers identified by the IDOH. Eligible personnel must register for an appointment for vaccination via the IDOH platform, Zotec.

For additional information, visit the IDOH website: https://www.coronavirus.in.gov/vaccine/.
Related Images: