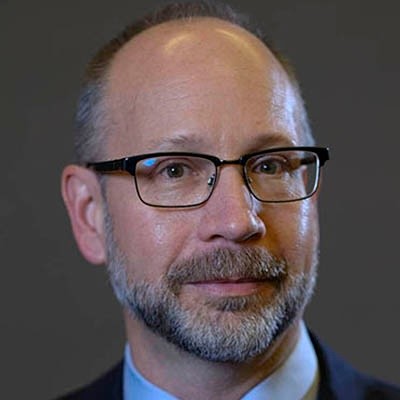 IU Health news release:
Matt Sutter, MD, named chief medical officer for IU Health Fort Wayne

(December 4, 2020) – Dr. Matt Sutter has been named chief medical officer for IU Health Fort Wayne.

"Dr. Sutter is the perfect clinical leader for IU Health Fort Wayne as we continue to grow and expand IU Health's presence in northeast Indiana," said Brian Bauer, president, IU Health Fort Wayne. "As a practicing emergency room physician with many diverse leadership experiences, Dr. Sutter brings extensive experience and knowledge of the healthcare delivery system and also public health issues facing northeast Indiana."

Sutter has more than 25 years of experience in healthcare, having served as a firefighter, paramedic and chief medical officer at Lutheran Hospital in Fort Wayne. He holds a specialty certification in emergency medicine as well as a Master of Business Administration. He is currently the Allen County Health Commisioner and will continue to serve in this role.

"As I've matured in my practice, I've become fascinated with the systems that deliver healthcare and ways to improve them," said Sutter. "I have a passion for delivering great care and supporting those who do."

About Indiana University Health
Named among the "Best Hospitals in America" by U.S. News & World Report for 23 consecutive years, Indiana University Health is dedicated to providing a unified standard of preeminent, patient-centered care. A unique partnership with Indiana University School of Medicine – one of the nation's leading medical schools – gives our highly skilled physicians access to innovative treatments using the latest research and technology. Learn more at www.iuhealth.org.
Related Images: