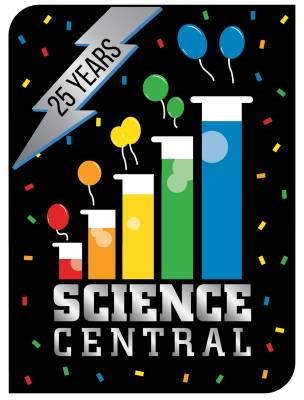 Science Central news release:
Learn about the cosmos at the next AWS Special Abilities Day

(Nov. 27, 2020) – The December theme for the next virtual AWS Foundation Special Abilities Day is "Out of this World," giving community members with special abilities an opportunity to learn about the solar system.

Special Abilities Days are free with pre-registration to members of the community with intellectual and developmental disabilities and their caretakers, thanks to support from the AWS Foundation.

December's Special Abilities Day programming will give participants the chance to explore the solar system and beyond from the comfort of Earth. Participants will learn why the moon doesn't always look the same, how far away the planets are, and more.

The deadline to register for take-home activity kits is Sunday, Nov. 29. The kits will contain an activity for each planet, as well as other celestial objects. The kits will be available for pickup at Science Central from Friday, Dec. 4, through Sunday, Dec. 13. The deadline to register for virtual programming only is Dec. 13.

Visit Science Central's website to register.

About Science Central
Science Central, a not-for-profit 501(c)3 organization, has provided a hands-on fun learning environment for more than 25 years. Through our 200+ exhibits, school tours, distance learning programs and weekend public events, we bring the excitement of science and technology to over 140,000 children and adults annually. Science Central is located at 1950 N. Clinton Street, Fort Wayne, IN 46805. For more information, contact Science Central at 260-424-2400 or visit www.sciencecentral.org.
Related Images: