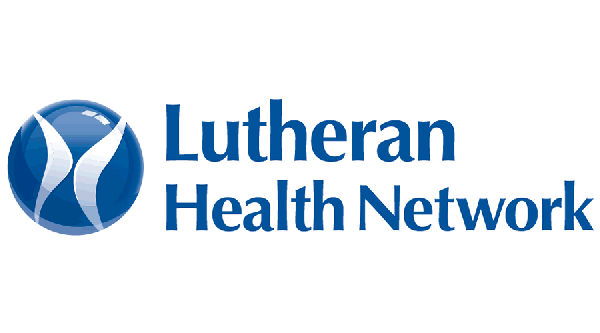 Lutheran Health Network news release:
Running Toward Recovery: Rehabilitation Hospital Helps Reignite Runner's Passion

(Aug. 21, 2020) – Imagine going for a routine run, the opportunity to do something you love and clear your mind. Imagine having that passion removed from your life when a rare condition suddenly leaves you paralyzed from the waist down. With help from staff at the Rehabilitation Hospital of Fort Wayne, one runner is back to fulfilling her passion with a new appreciation for each single step.

The platform, "Positively LHN," looks to share mission stories and patient testimonials from each facility across Lutheran Health Network. Visit www.lutheranhealth.net/positively-lhn regularly to follow along with stories like this:

Jenna Johnson is an avid runner who frequents her local YMCA club several times each week to fulfill her mileage, but in late February, she was suddenly sidelined with a severe case of pneumonia. Able to combat the illness with rounds of antibiotics and steroids, things seemed to be improving until late March when she woke up with debilitating back pain that was so intense it would leave her sick to her stomach. Unable to take the horrific nature of the pain she was experiencing, Jenna went to her local emergency department in search of answers..

After various tests and a spinal tap were conducted, it was discovered that Jenna had developed Guillain-Barre Syndrome. This rare disorder is commonly characterized by early weakness and tingling in one's extremities as the body's immune system begins to attack the nerves. These sensations quickly spread and can eventually lead to paralysis throughout the entire body. Those who are impacted by this disorder usually experience their most significant weakness within two weeks after symptoms begin. Jenna's body quickly began breaking down.

With her lower body now paralyzed, she was transferred to Lutheran Hospital, where she would spend a week in the intensive care unit. It was after her stay in the ICU that Jenna would be taken to her next stop on the road to recovery: the Rehabilitation Hospital of Fort Wayne, a 36 bed facility dedicated solely to helping patients regain independence despite serious injury or illness. "I will never forget the day I was taken to the Rehabilitation Hospital," she stated. "I just so vividly remember being brought in on a stretcher, unable to even hold myself up. It was truly a terrifying experience."

Patients at the Rehabilitation Hospital are assigned a daily workload, which includes one hour each of occupational, speech and physical therapy sessions. "The work was challenging, especially when all the abilities you previously had are replaced with those of an infant," she said. "It was extremely challenging to stay positive during this time, but the staff was absolutely incredible and always motivated me daily."

After her first week, Jenna was up walking with the assistance of a specialized walking machine. By week two, she would transition to utilizing a walker to get around and, finally, by week three, was able to walk unassisted around the facility. After 36 days, Jenna would walk out, on her own, at discharge and is now back to her usual running schedule at the YMCA. "I owe so much to the staff and therapists at the Rehabilitation Hospital," she stated. "They were heaven sent and I know I received the best care possible from this group of individuals who ensured me it was going to be ok each small step of the way."

About Lutheran Health Network
The foundation of Lutheran Health Network is built on an experienced team of more than 7,000 employees working together with the more than 800 physicians who compose its medical staffs. The network's more than 100 access points in northern Indiana include physician offices, urgent care clinics, outpatient centers and eight hospitals.
Related Images: