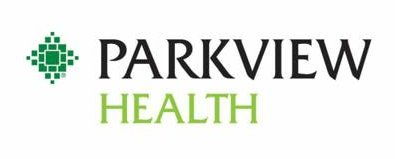 Parkview Health news release:
Parkview Health again named one of nation's 15 Top Health Systems
Two Parkview hospitals also earn recognition among 100 Top Hospitals

(June 30, 2020) – For the second year in a row, Parkview Health has been named to the IBM Watson Health 15 Top Health Systems list, recognizing the regional healthcare provider as one of the top performing health systems in the United States.

The list is comprised of the top five systems in three categories – large, medium and small. Parkview is ranked third in the nation among medium-sized health systems.

IBM Watson Health identified the 15 Top Health Systems from a rigorous evaluation of 332 health systems and 2,492 hospitals that are members of health systems. The annual list recognizes excellence in clinical outcomes, operational efficiency and patient experience. Performance indicators include fewer complications, lower 30-day readmission rates, shorter lengths of stay, faster emergency care, higher scores on patient ratings of their overall hospital experience, and lower episode-of-care expenses for the in-hospital through aftercare process.

"This recognition reflects Parkview Health's commitment to providing the highest quality care at the best cost," said Mike Packnett, president and CEO, Parkview Health. "Our entire system is focused on providing care that results in better outcomes and higher satisfaction, at a lower overall cost. This is what our patients deserve, especially during this unprecedented time. We are honored to again be named among the nation's 15 Top Health Systems through this independent and objective evaluation."

As part of the annual study, Parkview Noble Hospital and Parkview Huntington Hospital also made the Fortune/IBM Watson Health 100 Top Hospitals list. This is the third consecutive year for Parkview Noble Hospital to make the list, and the seventh time in 11 years for Parkview Huntington Hospital.

"Hospitals, health systems and the dedicated clinicians and staff who work at these organizations have emerged as true heroes of the COVID-19 pandemic and we are grateful to be able to recognize these extraordinary leaders at this time," said Kyu Rhee, MD, MPP, vice president and chief health officer, IBM Watson Health. "From small community hospitals to major teaching hospitals, organizations on this list demonstrate a relentless commitment to high value, patient-centered care and innovation. It is clear that the COVID-19 crisis will be a catalyst for reinvention, and we believe these top performing hospitals are positioned to emerge stronger and smarter out of this crisis."

About IBM Watson Health 100 Top Hospitals® Program
The IBM Watson Health 100 Top Hospitals Program's annual studies result in the Fortune/IBM Watson Health 100 Top Hospitals list, IBM Watson Health 50 Top Cardiovascular Hospitals and IBM Watson Health 15 Top Health Systems. Organizations do not apply or pay for this honor or pay to promote their award. Award-winning hospitals and health systems serve as a model of excellence for the industry. Visit http://www.100tophospitals.com/ for more information.
Related Images: