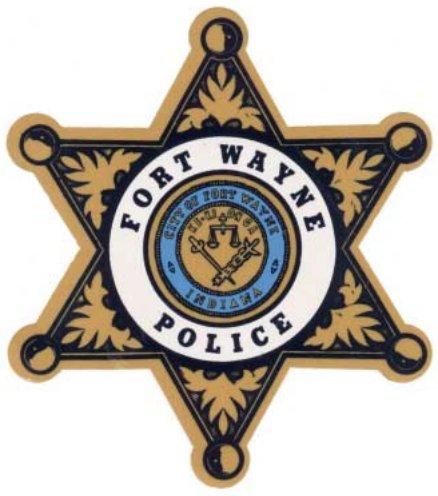 Fort Wayne Police Department news release:
Officer Involved Shooting Investigation

Date: June 8, 2020

Time: 5:50 PM

Location: 400 Block of East Creighton Avenue

Victim: Adult Female (Non Life Threatening Injuries)

Suspect: Charles D. Allen Jr.

Charges: 2 Counts of Armed Robbery, 2 Counts of Criminal Recklessness (Aiming and Pointing Firearm), 1 Count of Criminal Confinement, and 1 Count of Burglary. Additional Charges may be added later in this investigation.

Details:

On June 8, 2020 Officers of the Fort Wayne Police Department were investigating a report of an Armed Robbery that took place in the 3700 Block of South Harrison as well as other reports of the same subject pointing a firearm at citizens.

As Officers were investigation these incidents they were advised that the suspect of these incidents was now possibly in the area of Warsaw and Taber. Officers began checking the area and were able to locate the vehicle that had been taken in the Armed Robbery. The vehicle was not occupied at the time they located it and Officers began checking the area. Officers were advised by witnesses in the area that there was a male subject that matched the description that had been pointing a handgun at citizens and they gave a direction to Officers.

A short time later an Officer located the suspect in the 400 block of East Creighton and the suspect began to shoot at the Officer striking the squad car. The Officer was able to move to a location and return shots at the suspect.

The suspect then fled on foot down Creighton Street and was located and taken into custody by several Officers behind a home.

The Suspect and the Officer were not injured during the exchange of Gunfire however a resident in the 400 Block Of Creighton was struck by a bullet and suffered a graze wound to the leg and was given medical attention by Paramedics and refused transport to medical facility by Paramedics or any other means.

This incident is being investigated by the Fort Wayne Police Department, the Allen County Prosecutor's Office, and Indiana State Police.
Related Images: