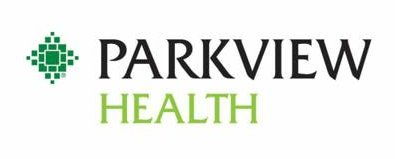 Parkview Health news release:
Thursday's 'Roadmap to a Healthy Reopening' webinar offers advice for individuals returning to work, community life

(May 11, 2020) – As area residents return to work and community life, local leaders are offering a webinar with guidance for the general public. Health care resources, workplace safety and proper mask usage are some of the topics that will be covered in the session that begins at 11 a.m. Thursday, May 14.

The webinar is part of the free "Roadmap to a Healthy Reopening" series, organized by Greater Fort Wayne Inc. and the Northeast Indiana Regional Partnership. Physicians and leaders from Parkview Health and the Allen County Department of Health will share tips and advice for a healthy return to business, school and community life.

More than 3,000 people have registered for the webinar series, which has focused on the reopening of regional businesses and industries. Based on feedback from early sessions, organizers decided to dedicate a session to the general public.

"Business owners and leaders aren't the only audience who need to be prepared for a reopening of the economy," said Dena Jacquay, chief community and human resource officer, Parkview Health. "By empowering our region with helpful information, we can create a safer and healthier community to navigate the ongoing pandemic. We hope to answer some the public's most frequently asked questions and give everyone confidence in carefully moving forward."

"A healthy community and a healthy economy go hand in hand," said John Urbahns, president and CEO of Greater Fort Wayne Inc. "We all need to do our part to keep ourselves and others healthy, whether we're at work or spending quality time with our friends and families."

Other upcoming webinars in the series are:

Arts/Cultural/Nonprofit Organizations (Event/Venue Management): Thursday, May 14, at 9 a.m.
Early Childhood Education: Friday, May 22, at 9 a.m.
K-12 Education: Friday, May 22, at 11 a.m.
Higher Education: Wednesday, May 27, at 11 a.m.
Extracurricular Activities/Athletics: Wednesday, May 27, at 1 p.m.

Visit webinar.gfwinc.com to register for any of the webinars or view the recorded sessions. Those who register in advance will be have the opportunity to submit questions for the presenters.

In addition to the webinar series, Parkview Health has created several other resources to help individuals and businesses during the pandemic. Information on COVID-19, including an interactive Symptom Checker, can be found at Parkview.com/COVID19. Resources for businesses navigating COVID-19 can be found at Parkivew.com/businessconnect.

Business leaders can call the GFW Inc. office at 260-420-6945 with questions – COVID-19 related or otherwise. GFW Inc. has also created an online Resource Hub for local business leaders, featuring action items and answers to frequently asked questions, at covid19.gfwinc.com.
Related Images: