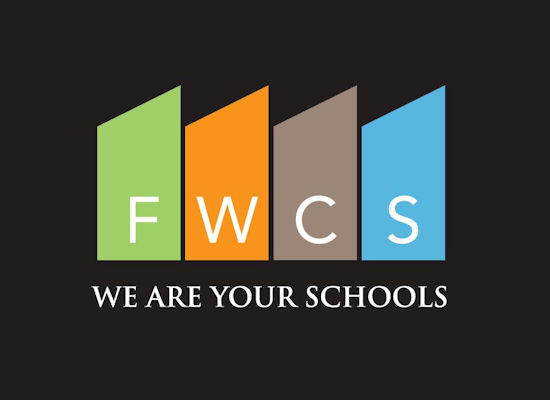 Fort Wayne Community Schools new release:
Schools Pitch in to Make Protective Gear

(April 30, 2020) – Shortly after school closed in March, Fort Wayne Community Schools located personal protective gear purchased for classroom use and donated the supplies to local hospitals.

Then, staff members got creative. Using 3D printers, several schools helped local health care workers by printing parts needed to protect medical professionals.

At Portage Middle School, Instructional Coach Shannon Deprey and seventh-grade Teacher Nicole Steif printed the top and bottom supports to make make shields. With the amount of time and material needed to make the shields, it it not a fast process. So far, Deprey and Steif have made seven complete masks. New Tech Academy at Wayne Teacher Scott Brown used a different design to also make face shields. And, Memorial Park Middle School's STEAM Resource Teacher Carissa Lahrman gathered several 3D printers from FWCS buildings to assist L3Harris and Purdue Fort Wayne in printing parts needed for respiratory protection equipment.

"We were able to work alongside 12 engineers and 3D printing enthusiasts and PFW to print over 500 hood assemblies and hose connectors," Lahrman said. "FWCS printers created more than 44 PAPR hood assembly sets and 126 PAPR hose connectors."

Being able to help during the pandemic has been gratifying for the teachers. Brown said he saw a post from a former student about how he was using a 3D printer to produce face shields in Dallas and knew FWCS had similar equipment. With permission to use the equipment for this purpose, he learned how to use the 3D printer and got to work.

"I wanted to help any way that I could, but I was trapped at home," Brown said. "It takes four hours to print one so I'm not able to really mass produce them, but I know that they are being used right here by people on the front line, and I'm glad I can help keep them safe."

About Fort Wayne Community Schools
With nearly 30,000 students, Fort Wayne Community Schools is one of the largest school districts in Indiana. FWCS proudly allows families to choose any of its 50 schools through its successful school-choice program creating diversity in each school, including some with more than 75 languages spoken. FWCS offers seven magnet schools focusing on areas such as science and math, communication, fine arts or Montessori at the elementary and middle school level. In high school, students can choose from the prestigious International Baccalaureate program, Project Lead the Way or New Tech Academy as well as other rigorous academic and specialty training programs.
Related Images: