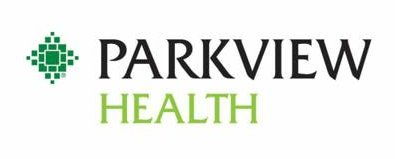 Parkview Health gradually resumes suspended services
Safety precautions in place to protect patients and co-workers

(MAY 1, 2020) – Parkview Health is gradually resuming some of its suspended services, including elective and non-urgent surgeries and procedures.

Based on recommendations from various professional societies, accrediting bodies and the Centers for Disease Control and Prevention, the reopening plan will follow a tiered approach. The health system will resume suspended services while monitoring COVID-19 activity, supplies, staffing and overall capacity.

Some services resumed this week, with more set to begin Monday, May 4. Patients whose procedures were cancelled due to the pandemic will be among the first to receive care and will be contacted to reschedule. Parkview Physicians Group (PPG) offices will also gradually resume more patient appointments for those needing to see a provider in person. Virtual and telephonic visits will continue and are encouraged when possible.

To ensure hospitals and clinics can safely meet patient demand as the pandemic evolves, Parkview Health has also implemented a tiered surge capacity plan. The system will be able to flex its capacity to handle a steady stream of cases, with the capability to triple intensive care unit capacity if it sees a sudden increase in critically ill COVID-19 patients.

Parkview's surge and reopening plans are designed to be fluid, allowing the health system to transition between tiers and safely care for COVID-19 patients while resuming services for patients who may have had to delay care.

"As northeast Indiana's largest health system, Parkview is here to serve the community," said Jeffrey Boord, MD, MPH, chief quality and safety officer, Parkview Health. "The health and safety of our patients and co-workers is paramount and will remain the focus of all plans for managing COVID-19 alongside our other services. No one knows for certain how the pandemic will unfold, but Parkview is ready to adapt and respond appropriately."

In addition to previously implemented precautions such as visitor restrictions, Parkview has implemented additional safety measures to protect its patients and co-workers while resuming operations. These measures include additional patient screenings via phone before the day of care and upon arrival to a facility, contained areas for patients with known or suspected COVID-19 and enhanced cleaning procedures that include the use of UV light sterilization in some areas.

Additionally, all patients and co-workers will be asked to wear a face mask upon entering a Parkview facility. Patients are encouraged to wear their own masks, but those without a mask will be given one upon arrival.

To ensure social distancing of 6 feet within waiting rooms, PPG will stagger scheduling to minimize the number of patients in an office at one time. Patients may also be asked to wait in their car until five minutes prior to an appointment.

"In this unique time, it's important for the community to have continued access to needed care, but also for patients to know that we're focused on their safety and the safety of our staff," said Boord. "We appreciate the community's support and adaptability to the changes we've made. Patients may be anxious to schedule elective procedures or other care needs, but it is important to be seen, either virtually or in-person, to treat any ongoing or chronic conditions and avoid delay in care or worsening of those conditions."

For the latest information on COVID-19, including an interactive symptom checker and facility updates, visit parkview.com/COVID-19. To learn more about virtual health options, including the option to schedule video visits with a PPG provider, visit parkview.com/carefromhomez.
Related Images: