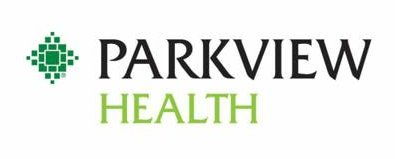 Parkview Health news release:
Parkview Health urges community to seek emergency care, when necessary, despite COVID-19 fears

(April 24, 2020) – Parkview Health officials are reminding the community that all emergency departments are open, safe and ready to provide emergency care, which should never be delayed.

Patients should seek immediate treatment for serious injuries or urgent symptoms, especially those of heart attack or stroke. Providers say that while emergency room visits have declined 50% since the start of the COVID-19 pandemic, the severity of symptoms has significantly increased because patients are waiting too long to seek treatment. Delays in emergency care can result in irreversible damage, long-term side effects or even death.

"Don't ignore your symptoms, and don't let fear keep you from seeking care," said Thomas Gutwein, MD, medical director of emergency medicine, Parkview Health. "We recognize that patients may have anxiety about COVID-19, but many other conditions can still have a life-altering impact on your health. Safety is the foundation of all care, and we've implemented additional measures to create a safe environment for everyone at Parkview."

Enhanced infection prevention and safety measures include:

Patient screening upon arrival
Separate, contained treatment areas for patients with symptoms of COVID-19
Appropriate personal protective equipment for co-workers and masks for patients with symptoms of COVID-19
Negative pressure rooms to prevent air flow contamination
Enhanced cleaning procedures in all areas of the facility

Additionally, UV sterilization lights are currently being used at Parkview Regional Medical Center and Parkview Hospital Randallia to supplement cleaning procedures. The lights provide additional sanitation in rooms that have been occupied by a patient with confirmed or potential COVID-19 and can disinfect areas that may be hard to reach manually.

Visitor restrictions also remain in place at all hospitals to limit the number of people in each facility and reduce exposure risk. No visitors are allowed in emergency departments with the exception of minor patients, who are permitted to have one parent or guardian with them for the duration of their stay.

"We recognize that seeking treatment alone might be overwhelming for some people," Gutwein said. "Patients may keep their cell phones with them in the emergency department to stay in touch with their loved ones. Staff members are also calling patients' family members or designated contacts with condition updates."

Emergency medical services personnel are also following enhanced precautions to continue providing safe patient care. If you have been seriously injured or have urgent symptoms, such as difficulty breathing, chest pain, numbness, or trouble walking, speaking or understanding, go to the nearest emergency room or call 911.
Related Images: