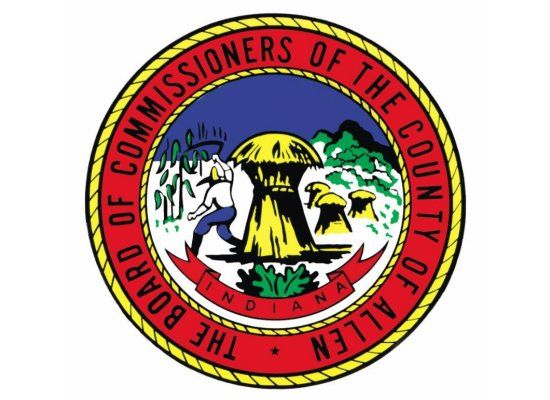 Allen County Government news release:
Allen County to Operate Only "Essential Services"
Action taken to comply with governor's executive order

(March 24, 2020) — The Allen County Board of Commissioners announced today that all departments under their authority will begin operating with only essential personnel needed to continue essential government functions beginning at midnight tonight in response to the COVID-19 coronavirus outbreak.

In addition, the commissioners have strongly recommended that other county elected officials and departments not under their authority also limit staff to essential personnel only.

Today's announcement coincides with the stay-at-home executive order issued by Indiana Governor Eric Holcomb Monday. The county policy will remain in effect until April 6, unless the governor extends his order.

"The governor's order underscores the need for our community to continue utilizing collaboration and common sense," the commissioners said. "We have already become stronger during this trying time and if we continue the incredible collaboration, we will emerge a better, much stronger Allen County."

Employees not labeled as essential will be placed on Public Health Leave as part of the county's COVID-19 Employee and Operations Policy. Some non-essential personnel may be asked to work intermittently from home between March 25 and April 6 to perform essential government functions. If asked, they will earn their regular rate of pay for documented time spent performing essential government functions.

In addition, all county operations in the Rousseau Centre will be closed to the public starting tonight at midnight. Fort Wayne Police Department records windows will still be accessible. The Allen County Courthouse, Courthouse Annex, Bud Meeks Justice Center and Criminal Division Services will be open on a limited basis. Consult the Court's web site, www.allensuperiorcourt.us/covid19, for information on what proceedings will continue during the emergency.

There are a number of county services which can be conducted online. A full listing is available through the county's website at allencounty.us/online.
Related Images: