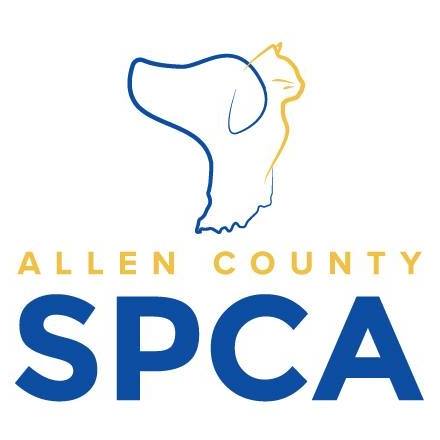 A news release from the Allen County SPCA:
Allen County SPCA to offer $20 dog adoptions

(March 19, 2020) – Now through Sunday, March 22, 2020, the Allen County SPCA will be offering $20 Dog Adoptions and Name Your Own Price Cat Adoptions. All adoptions will take place at the shelter, 4914 S. Hanna Street, Fort Wayne, IN 46806.

"If you've been thinking about adopting a pet, now is a great time to enjoy the comfort and companionship of a loyal new friend." says Allen County SPCA's Executive Director, Jessica Henry. "And, the more time you spend at home in the coming weeks, the better you and your new family member can bond," Henry alluded to the national call for social distancing.

During this time, the Allen County SPCA, it's employees and volunteers have been working diligently to follow proper protocol and procedures set in place by experts in the animal welfare field.

Effective 3/18/20, all visitors to the Allen County SPCA wishing to meet with adoptable animals must first have a pre-approved application on file. Adopters can apply online at www.allencountyspca.org. Once received, the shelter will call regarding the application's status – a process that usually takes just a few hours. At the shelter, adopters will be asked to wait in their car until we have available rooms to meet with the animals. Adopters may also be asked to wait in their car while we process adoption contracts.

The Allen County SPCA will be open for adoptions 11 am – 6 pm Thursday and Friday, March 19 – 20, 2020, and from Noon – 4 pm Saturday and Sunday, March 21 – 22, 2020.

Currently, the Allen County SPCA is near maximum-capacity in terms of housing animals, and expects their need for space will only increase.

"We are limiting intake right now so that we can accommodate those animals already in our program. If you have been considering surrendering your animal to a shelter, please reconsider. If you need help caring for that pet in your home, reach out to us for advice and resources." says Henry.

In the event of an emergency shutdown, the Allen County SPCA will be calling upon their team of fosters to provide homes for any cats or dogs that have not been adopted and still remain at the shelter.

The Allen County SPCA is currently looking to expand their foster network for this purpose, and urges any interested applicants to contact Kris at kris@allencountyspca.org with their information.
Related Images: