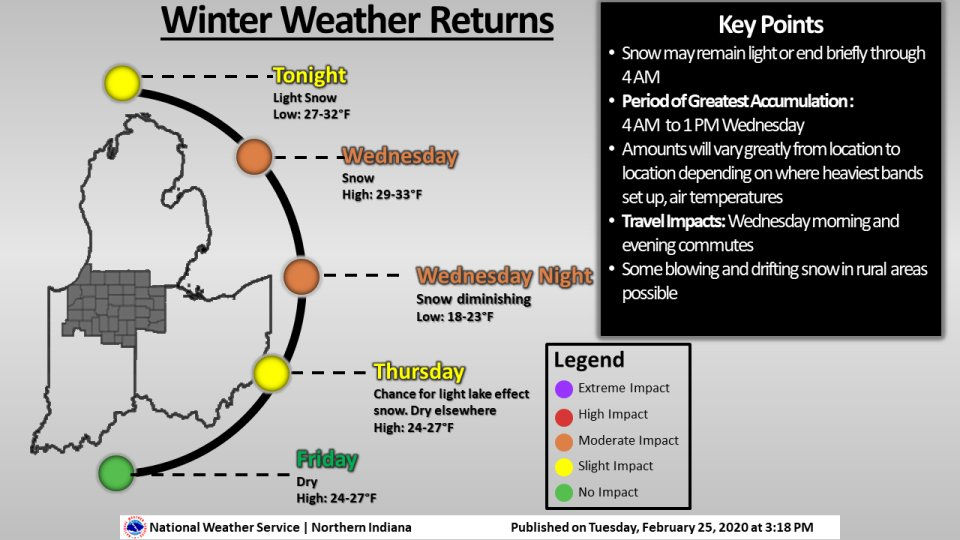 This post contains outdated information.
Webmaster's note: Visit the official National Weather Service Northern Indiana website for the latest weather updates.
Today's weather story from the National Weather Service:
Winter Weather Returns

(February 25, 2020) – A mix of rain and snow will change over to all snow around or after the evening commute. Little or no impact is expected into this evening. The best potential for accumulating snowfall and travel impacts will occur late tonight into much of Wednesday when the snow could be heavy at times in spots. The highest accumulations currently appear to be across NE Indiana into portions of NW Ohio and far south central Lower Michigan where 5 to locally as much as 7 inches could fall. Outside this area on average, 3 to 5 inches is expected. Travel impacts can be expected for the Wednesday morning and evening commutes, mainly on untreated roads or areas where heavy snow occurs for extended period.