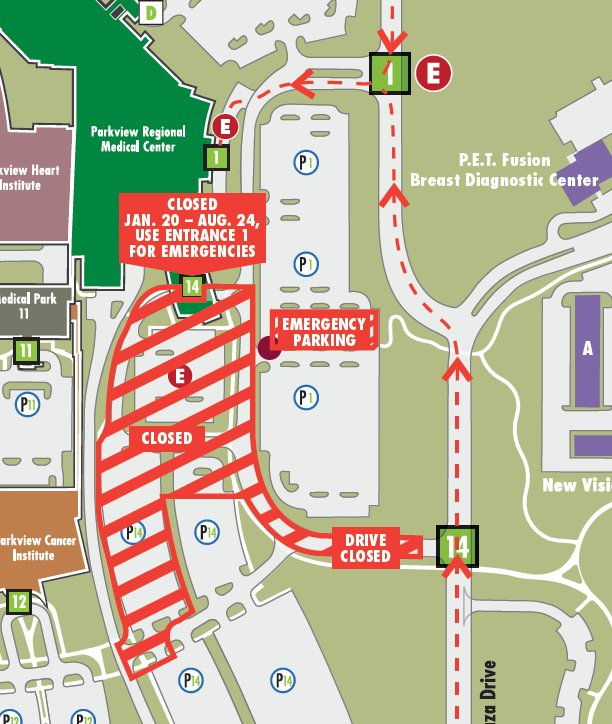 News release from Parkview Health:
Emergency entrance at Parkview Regional Medical Center temporarily relocating Jan. 20 – Aug. 24
Those experiencing a medical emergency should use Entrance 1

(January 14, 2020) – The emergency entrance at Parkview Regional Medical Center (PRMC) will be relocated to Entrance 1 beginning Jan. 20 to accommodate construction of the new tower at PRMC. The relocation will last until Aug. 24, 2020.

Directional signage will be placed throughout the PRMC campus to guide emergency traffic. This change will not impact EMS traffic; the EMS entrance will remain open for ambulances only.

The new, 168,000-square-foot tower will be six stories tall and include 72 Medical-Surgical patient beds. Construction is scheduled to be complete in December 2020.
Download a copy of the full map.
Related Images: