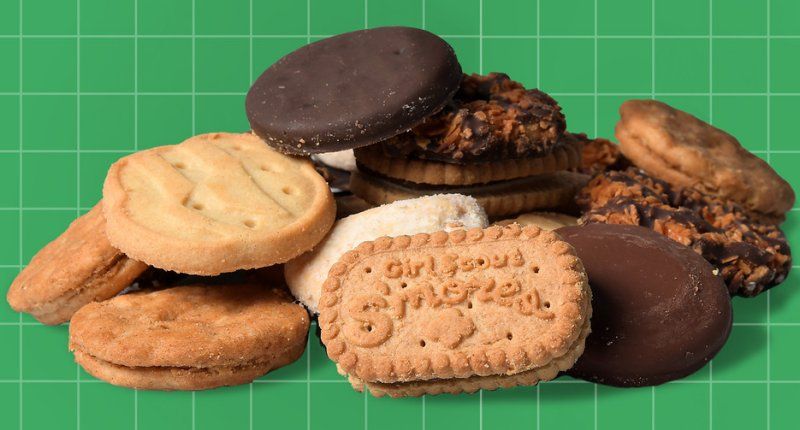 News release from the Girl Scouts of Northern Indiana-Michiana:
Girl Scouts of Northern Indiana-Michiana Launch Cookie Sale!

(January 10, 2020) — The Girl Scouts of Northern Indiana-Michiana (GSNI-M) council has officially launched the 2020 Girl Scout Cookie season. Through the Girl Scout Cookie Program, girls learn important leadership and entrepreneurial skills such as money management, public speaking and decision making.

GSNI-M is selling these popular cookie varieties: Thin Mints, Caramel deLites, Peanut Butter Sandwiches, Peanut Butter Patties, Shortbread, Girl Scout S'mores, Lemonades, Thanks-A-Lots and gluten-free Caramel Chocolate Chip.

The cost is $4 per box, $5 for gluten-free.

To learn more and see the refreshed cookie packaging, visit http://www.girlscoutsnorthernindiana-michiana.org/en/cookies/about-girl-scout-cookies/meet-the-cookies-abc.html.

Girl Scout cookies can only be purchased from a registered Girl Scout. To find Girl Scouts selling cookies near you, visit www.gsnim.org or use the official Girl Scout Cookie Finder app, free on iOS and Android devices. If you don't know a Girl Scout and would like to place an order, email iwantcookies@gsnim.org.

About Girl Scouts® and Girl Scouts of Northern Indiana-Michiana
Today, as when founded in 1912, Girl Scouts® helps cultivate values, social conscience and self-esteem in young girls, enabling them to succeed as leaders today and tomorrow. Girl Scouts of Northern Indiana-Michiana provides leadership experiences for more than 6,000 girls ages 5-17. They are guided by more than 3,000 adult volunteers who mentor them and work behind-the-scenes to support Girl Scouts and our mission of building girls of courage, confidence, and character, who make the world a better place.
Related Images: