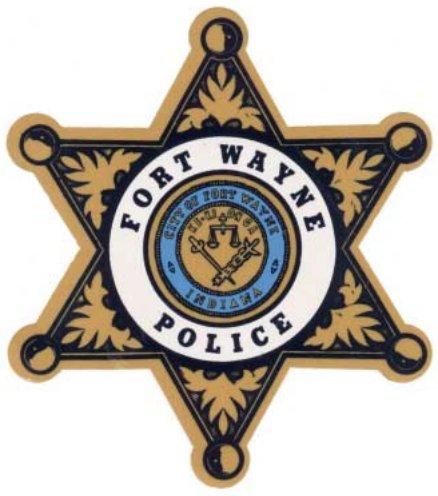 Release from the Fort Wayne Police Department:
Fatal Traffic Accident Investigation

Date: January 9, 2020

Time: 7:45 pm

Location: I-69 at the 315 mile marker

Victim(s):

Adult male (deceased)
1 Adult female (life-threatening injuries)
1 Adult female (non-life-threatening injuries)

Details:

On January 9, 2020, at approximately 7:45 pm The Fort Wayne Police Department responded to Interstate I-69 in the area of the 315 Mile Marker to a reported Motor Vehicle Accident. 9-1-1 Communications was receiving multiple calls advising of a vehicle on it's top that had struck the center median just North of I-469 in the North Bound Lanes. Upon officers arrival on scene they located a single vehicle on its top against the center median and there were 3 occupants inside the vehicle and it appeared as though the occupants were possibly pinned or trapped inside the overturned vehicle.

Fort Wayne Fire Department and Three Rivers Ambulance paramedics arrived on scene and began to work at freeing the occupants from the vehicle. Paramedics pronounced the Adult Male deceased and the 2 Adult Females were freed from the vehicle and transported to a local hospital with Non-Life Threatening Injuries.

Shortly after arriving at the Hospital one of the female victims was downgraded to having life-threatening Injuries and the other female still was listed with non-life-threatening injuries.

Due to the Location of this Accident Interstate I-69 Northbound lanes were all closed at the ramp going to I-469 East during this Investigation.

Witnesses on scene advised that the vehicle was traveling West on I-469 and exited onto the ramp to I-69 Northbound and was not able to negotiate the curve and left the roadway and entered into the grassy area before coming back onto I-69 and overturned and went across all 3 lanes of the Interstate almost striking at least 1 vehicle before striking the center median. The Fatal Accident Investigators, as well as the Air Support Unit, was called to the scene to investigate the accident. Upon their arrival they spoke with witnesses as well and tried to establish any contributing factors that may have caused this accident.

The Identity of the victim, as well as the cause and manner of death, will be released at a later time by the Allen County Coroner's Office. This incident is being investigated by the Fort Wayne Police Department, Allen County Coroner's Office, and the Allen County Prosecutor's Office.

Agencies assisting in this incident were the Fort Wayne Fire Department, and Three Rivers Ambulance Authority as well as the Indiana State Highway Department.

It should be noted that all lanes of Northbound I-69 were re-opened to traffic at 10:20 pm.
Related Images: