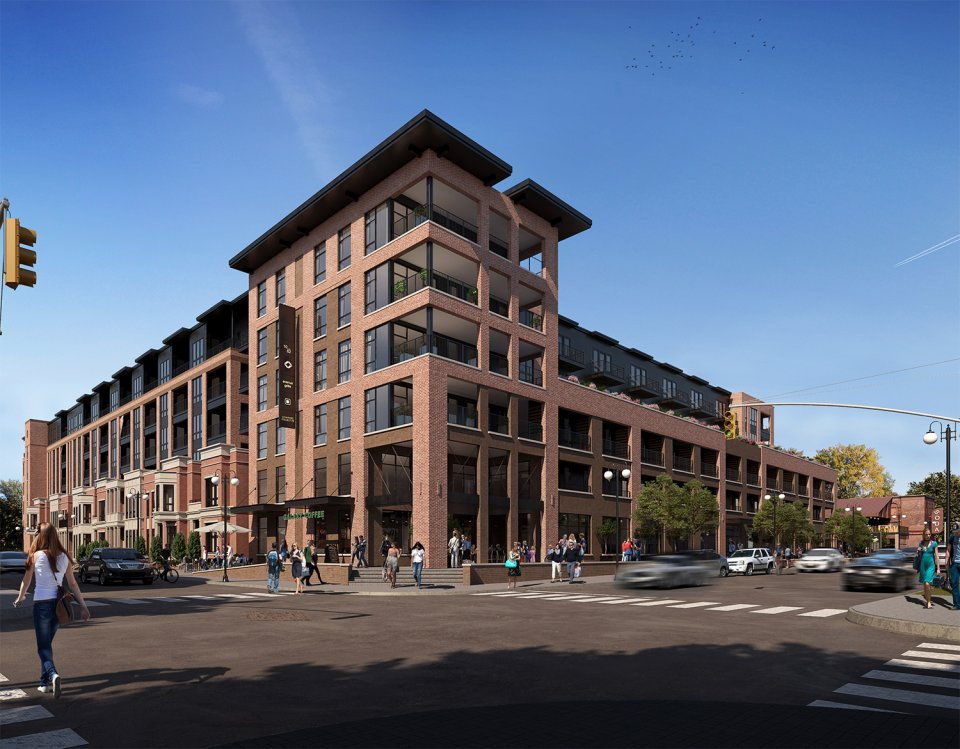 Mayor Henry and Barrett & Stokely announce development agreement reached as next step in moving The Lofts at Headwaters Park forward
Redevelopment Commission to consider agreement next week

(October 10, 2019) – Mayor Tom Henry and Barrett & Stokely officials today announced an economic development agreement is in place for The Lofts at Headwaters Park. The proposed mixed-use development, along Clinton and Superior streets in downtown Fort Wayne, would feature housing, retail, and a parking garage.

Project highlights:

$67.5 million investment
232 apartments, 12,000 square feet of retail, and a 651-space parking garage
Construction anticipated to start in early 2020 and will take two years to complete

The economic development agreement must be approved by the Fort Wayne Redevelopment Commission. The Commission will meet at 4 p.m. Monday, Oct. 14 at Citizens Square in Room 030 to consider the agreement. Additional approvals related to the project from other governing bodies will also be required in order to move the project forward to eventual construction.

"The Lofts at Headwaters Park is going to be a tremendous addition to the heart of our city," said Mayor Henry. "The momentum and excitement we're experiencing in downtown Fort Wayne sends a strong message that our community is moving forward in the right direction. I appreciate the commitment that Barrett & Stokely is demonstrating by being part of major investments that will have a lasting and meaningful impact."

Renderings of the soon to be constructed Lofts at Headwaters. Developers for the project are Barrett & Stokley who provided the image.

"Fort Wayne's growth and momentum attracted us to the community, and we're excited about what's ahead," said Rex Barrett, executive vice president, Barrett & Stokely. "We're looking forward to being part of Fort Wayne and will be proactive in our engagement with the public as we build excellent projects that all of us will be proud of."

Barrett & Stokely, an Indianapolis-based company, is also developing the Premier Riverfront property located at the northeast corner of Harrison and Superior streets, east of Promenade Park. Barrett & Stokely plans to construct a project in excess of $70 million that would include 225 apartments, a 900-space parking garage, approximately 30,000 square feet of office space, nearly 15,000 square feet of retail space, and approximately 15,000 square feet of flex space. Pending necessary approvals, construction is anticipated to start in late 2019 or early 2020 and will take a year and a half to complete.
Related Images: