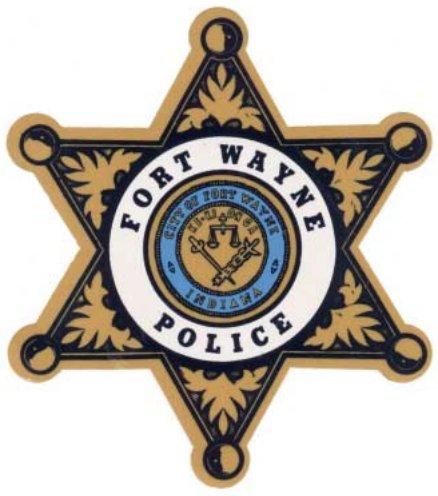 News release from the Fort Wayne Police Department:
Felony Arrest

Date: 9/30/2019

Location: Fairfield and Pettit Ave

Time: 1:26am

Suspect Arrested: William Britt M/B/32 (See charges below)

Suspect Arrested: Trevon Rolan M/B/22 Cited and released

Details:

While on patrol Fort Wayne Police spotted a vehicle traveling at a high rate of speed. The vehicle was coming from an area where shots fired calls had just been received. Officers stopped the vehicle for exceeding the urban speed limit. Right away officers noticed heavy movement by the occupants, mainly the passenger. Officers approached and began their investigation. After identifying the driver and passenger officers found them to have involvement with guns and other criminal activity.

The driver of the vehicle was found to have a suspended license and both he and the passenger were taken out and patted down for officer safety. During the course of this investigation, it was determined the vehicle would be towed. Given the totality of the investigation a warrant was obtained for the vehicle. During the service of the warrant officers obtained 2 handguns, several pills believed to be Ecstasy (after initial field tests) and over 50 grams of cocaine. The passenger William Britt, who was the owner of the vehicle, was charged with the following:
2 counts Serious Violent Felon in Possession of a Handgun, Possession of a Handgun with Obliterated Identifying Numbers, Possession of a Controlled Substance and Dealing Cocaine. He was arrested later that week 9-28-19 by officers. During the initial stop Rolan was cited and released.
Related Images: