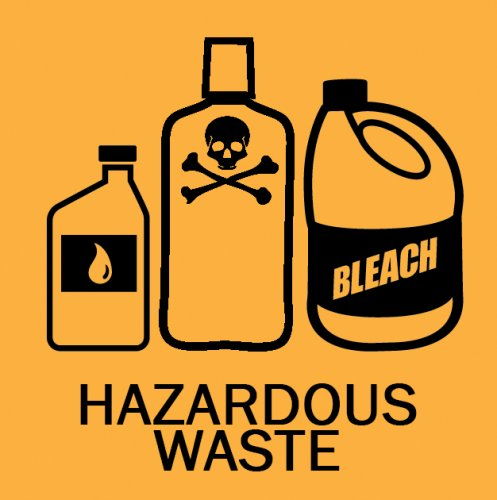 News release from the City of Fort Wayne:
Dispose of Hazardous Waste This Saturday

(September 5, 2019) – Many of us are storing corrosive, toxic, or ignitable products in our house without thinking about the hazards they present. Now is the time to round up items and discard them at Tox-Away Saturday, on September 7, 2019, from 9:00 a.m. to 2:00 p.m.

The City's Solid Waste Department is teaming with the Allen County Department of Environmental Management (ACDEM) for the weekend disposal.

Last month's Tox-Away Saturday saw a record, 10,056 pounds of household hazardous waste and 1152 gallons of paint brought in.

The Solid Waste Department is staffing the collection day, at the County's household hazardous waste facility at 2260 Carroll Road.

Typical items for disposal include:

Automotive products
Batteries
Fertilizers
Fire extinguishers
Fluorescent light bulbs
Herbicides
Household cleaners
Mercury
Paint
Pesticides
Pool chemicals
Propane tanks

Disposal Fees and Weight Limits:

0-25 pounds – $5
26-50 pounds – $10
Fire Extinguisher – $2
Propane – 1$ per pound
4-foot bulb – $1
8-foot bulb – $2
Latex Paint – $2 per gallon

ACDEM wants residents to consider the following options before taking household hazardous waste to Tox-Away Days:

Reduce waste by buying what you need
Purchase less toxic options
Ask family, friends, and neighbors if they need it

The final Tox-Away Saturday for 2019 will be October 12.
Related Images: