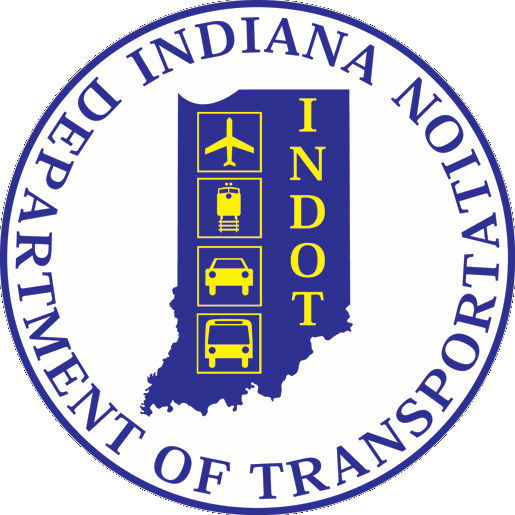 News release from INDOT:
New Signal Scheduled for Activation at I-469/U.S. 24 Interchange on Thursday
Interchange modification project continues in Allen County

ALLEN COUNTY (August 7, 2019) – The Indiana Department of Transportation announces that a new traffic signal is scheduled for activation at the interchange of I-469 and U.S. 24 in Allen County on or after Thursday, Aug. 8, weather permitting.

On Thursday, motorists traveling through the U.S. 24 and I-469 southbound ramps will encounter the new signal. The signal work is part of a two-season, $11.8 million interchange modification project, which began in the spring. The finished project will consist of new ramps, as well as ramp reconfigurations, to allow a more free-flowing movement at the interchange.

Currently, contractors are working to construct a new ramp for northbound I-469 to eastbound U.S. 24 traffic. Upon completion of the new ramp, work will begin on new loop ramps for:

I-469 northbound to Rose Avenue
U.S. 24 eastbound to I-469 northbound

Drivers can expect lane closures and lane shifts on both I-469 and U.S. 24 in the area of the interchange throughout the two-year project. INDOT reminds drivers to use caution when traveling through any active construction zone. A reduced speed limit will be in effect and strictly enforced.

The project is scheduled to be completed in late 2020, weather permitting. The contract was awarded to INDOT contractor Primco for $11.8 million.

View this project in INDOT's online travel system at INDOT.carsprogram.org.

Drivers in Northeast Indiana can monitor road closures, road conditions, and traffic alerts at any time via the District's social media channels: www.Facebook.com/INDOTNortheast or Twitter @INDOTNortheast. Or visit http://www.trafficwise.in.gov for INDOT's TrafficWise Traveler Information Service.

About Next Level Roads

"In Indiana, the Crossroads of America is more than a motto; it's our mission."
– Governor Eric Holcomb

Next Level Roads is Governor Eric J. Holcomb's initiative to elevate Indiana's economic competitiveness and quality of life for all Hoosiers through investment in transportation infrastructure. This sustainable, data-driven plan dedicates more than $30 billion over the next 20 years to improving the conditions of existing roads and bridges – both state and local, finishing major projects, and building for the future. Next Level Roads is enhancing Indiana's position as a leader in freight and logistics and empowering cities, towns and counties to build communities that attract jobs and talent. Learn more about Next Level Roads at in.gov/indot.

About the Indiana Department of Transportation
INDOT empowers businesses to deliver Indiana to the world and bring the world to Indiana by providing a transportation network that is second to none. The agency builds and maintains more than 28,000 lane miles of highway and 5,600 bridges, and provides oversight for 117 public aviation facilities and more than 4,000 miles of active rail lines. Indiana ranked as the #1 state in the U.S. for infrastructure in CNBC's 2016 "Top States for Business" ranking.Learn more about INDOT at in.gov/indot.
Related Images: