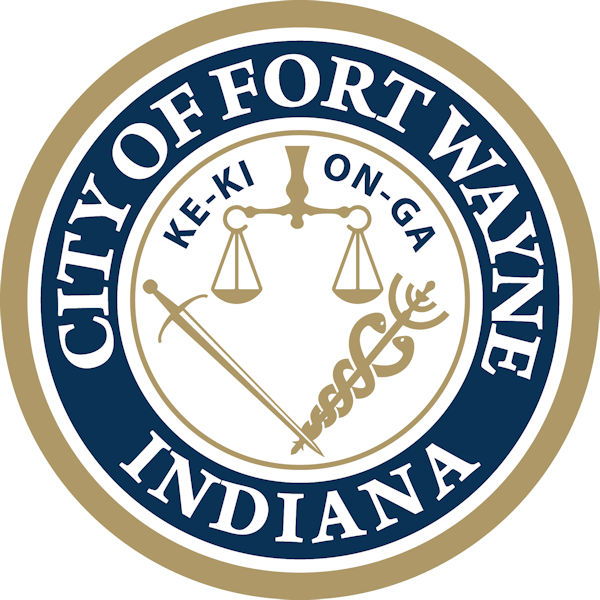 News release from the City of Fort Wayne:
Public Meetings Set to Discuss Passenger Rail
Meetings are Next Step in Process to Secure Federal Funding

(October 16, 2018) – Northern Indiana Passenger Rail Association (NIPRA) is scheduling four public meetings throughout northern Indiana and northwest Ohio to discuss recent work completed and the next steps in securing funding for a Chicago-Fort Wayne-Columbus passenger rail line.
The meetings are scheduled at the following dates and times:

Tuesday, October 23, 5:30-7:30 p.m., (EDT) Lima Municipal Center, City Council Chambers, 50 Town Square, Lima, OH
Wednesday, October 24, 11:30 a.m.-1:30 p.m., (EDT) Allen County Public Library, Rooms A & B, 900 Library Plaza, Fort Wayne, IN
Wednesday, October 24, 5:00-7:00 p.m., (EDT) City Hall Council Chambers, 102 South Buffalo St., Warsaw, IN
Thursday, October 25, 11:30 a.m.-1:30 p.m., (CDT) Valparaiso Chamber of Commerce, 2nd Floor, 162 W. Lincolnway, Valparaiso, IN

The meetings will begin with a welcome from local officials and then a brief presentation from HNTB, a consultant firm hired to complete an analysis required under federal law in order for the rail project to receive federal funding. As part of this work, HNTB, in consultation with NIPRA and the Federal Railroad Administration, developed a Purpose and Need Statement, created a Public Involvement Plan, performed an analysis of the route options, developed service alternatives along the preferred route and performed preliminary engineering to develop high-level cost estimates based on the chosen service alternatives. The work is being done in several phases and this phase focuses on the corridor between Lima, OH and Gary, IN of the proposed Chicago-Fort Wayne-Columbus passenger rail route.
After the brief presentation, HNTB, NIPRA and local representatives from the respective communities will be available with presentation boards set up throughout the room to answer questions and take comments in an open house format. The information will include: proposed locations for all the train stations, an estimate of the amount of double tracking that will be needed, possible train schedules, estimated ridership and revenue, and estimated capital costs.
By performing this preliminary work, the Chicago-Fort Wayne-Columbus Passenger Rail Corridor will be in position to compete for the limited federal and state dollars available for passenger rail development.
"This work is complementary to and supportive of the work being done by other rail partners to improve passenger rail service throughout Indiana, especially in northwest Indiana where they are actively working to improve regional transportation with commuter and passenger rail," says Rich Juram, NIPRA president. "Similar efforts also continue in Ohio to develop this corridor."
The proposed Chicago-Fort Wayne-Columbus corridor would provide high-quality passenger rail connections to 100 Midwest cities through a regional rail network that offers safe, comfortable and reliable service with amenities such as Wi-Fi and food service. Initial plans are for trains to travel at a maximum speed of approximately 79 miles per hour and eventually travel at 110 miles per hour. In many communities along the route, scheduled stops would take place at existing historic train stations, such as the Baker Street Train Station, 221 W. Baker St. More information about the Chicago-Fort Wayne-Columbus passenger rail, including the reports produced for this current work, can be found online at www.niprarail.org.
NIPRA partners with community stakeholders, business leaders, and government leaders to bring modern passenger rail service back to Fort Wayne and the communities of northern Indiana with strategic connections to surrounding states.
HNTB Corporation is an international employee-owned infrastructure solutions firm serving public and private owners and contractors. With more than a century of service, HNTB understands the life cycle of infrastructure and addresses clients' most complex technical, financial and operational challenges. Professionals deliver a full range of infrastructure-related services, including award-winning planning, design, program and construction management.
Related Images: