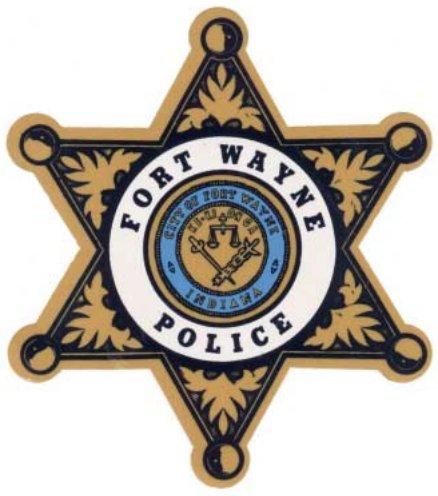 News release from the Fort Wayne Police Department:
Bank Robbery Investigation

Date: September 25, 2018
Time: 5:35 PM
Location: 1130 East State Boulevard, Three Rivers Federal Credit Union
Suspect (Arrested): Tehran Neeley Male, Black 20 years old
Charges: Robbery and Resisting Law Enforcement
Details:
On Tuesday, September 25, 2018, at just after 5:30 pm the Fort Wayne Police Department responded to the Three Rivers Federal Credit Union located at 1130 E. State in reference to a reported armed robbery.
Officers were advised that a male, black with a light complexion possibly in his early 20s with dreadlocks hair style had passed a note and then fled out of the front door of the credit union with an undetermined amount of currency. The subject was last seen running from the Credit Union across State Street.
Upon the Officers arrival on scene they began to get further information from the Credit Union employees as to a more detailed description of the suspect. Officers also began to get information from witnesses inside neighboring businesses that were advising them that they had seen a subject running from the Credit Union matching the initial description. The Officers began to search the area in which the witnesses had seen the subject running.
Detectives and Crime Scene Technicians were called to the scene to speak with witnesses from both inside the Credit Union as well as outside the Credit Union. Crime Scene Technicians began to process the scene for any possible evidence associated with this incident.
A short time later Officers advised that they located a subject matching the initial description that they were given in the area of North Side Park. The Officers advised that the subject was running to the South at which time additional Officers came into the area and were able to take the subject into custody in the area of the North Side Pool. The subject was transported to the Fort Wayne Police Department Detective Bureau for questioning.
After Detectives questioned the subject he was transported and booked into the Allen County Jail on one count of Robbery and one count of Resisting Law Enforcement.
There was one customer inside the Credit Union along with the employees of the Credit Union and there were no injuries to anyone inside the Credit Union.
This incident remains under investigation by the Fort Wayne Police Department, Federal Bureau of Investigation, and Allen County Prosecutors Office.
Related Images: