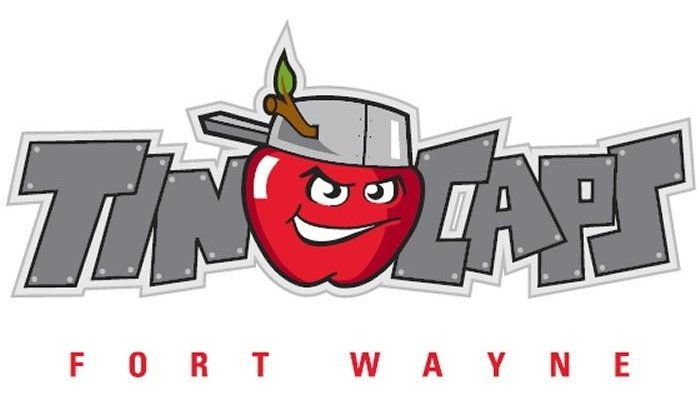 Game recap from the TinCaps:
TinCaps Take the L on Fortnite Night

(August 12, 2018) – The TinCaps took the "L" on Fortnite Night, falling to the West Michigan Whitecaps (Detroit Tigers), 3-1, in the opener of a four-game series on Saturday. Fort Wayne had a "dub" so to speak in the seats, though, with a crowd of 8,456 for the 15th sellout of the season at Parkview Field.
This 3 hour, 32-minute game that included a 14-minute weather delay in the top of the third inning saw the TinCaps (21-26, 53-63) squander several opportunities to put up more runs than they did. Fort Wayne finished 0-for-12 with runners in scoring position and left 13 on base, plus had a runner thrown out at home and another thrown out at third base.
Meanwhile, the Whitecaps (23-24, 60-57) were fairly inept in those spots as well, going 0-for-11 with runners in scoring position and leaving eight on base, plus having a pair thrown out at the plate.
But West Michigan scored a run in the second (Colby Bortles home run), third (Dylan Rosa RBI ground out), and fourth (Luke Sherley RBI triple), which proved to be enough.
The TinCaps scored their only run in the seventh. DH Owen Miller doubled to right-center field and reached third on the play when Whitecaps right fielder Reynaldo Rivera had an errant throw to the infield. Miller came home when shortstop Gabriel Arias hit a one-out grounder to short.
Miller also singled in the game and has now hit safely in each of his first four games with the team since being called up from Short-Season Tri-City on Wednesday. Fellow newcomer, Olivier Basabe, who played third on Saturday, had a pair of hits as well. Kelvin Melean (second base) led Fort Wayne with three hits, including a double. Arias, who's 18 years old, walked twice and singled in the game to extend his career-best on-base streak to 20 games.
On the mound, left-hander Ben Sheckler went five innings. West Michigan's run in the third was unearned. Sheckler struck out four and didn't walk or hit a batter as he allowed seven hits. Fred Schlichtholz and Austin Smith both tossed two scoreless innings of relief.
Related Images: