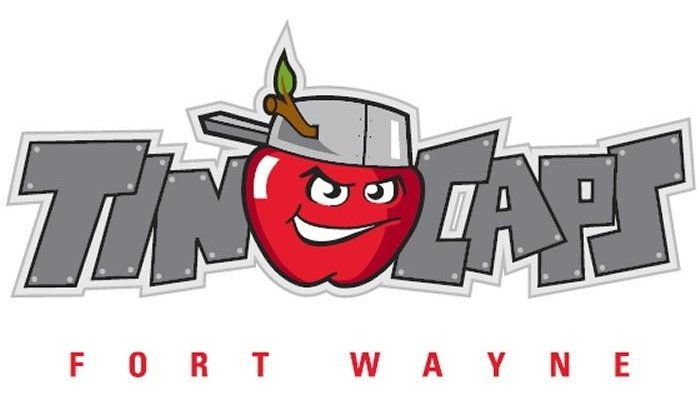 Game recap from the TinCaps:
TinCaps Fall in Seven-Inning Series Finale
By Cory Stace

(August 6, 2018) – The TinCaps fell to the Lansing Lugnuts (Toronto Blue Jays), 5-4, in a rain-shortened seven-inning game on Monday night at Parkview Field. The game went into a rain delay before the eighth inning started and after a 35 minute delay with down-pouring rain, the game was officially called.
TinCaps (19-24, 51-61) starter Luis Patiño threw five scoreless innings with only one hit before allowing a leadoff double in the top of the sixth to Jesus Navarro. Patiño, the second youngest pitcher in the Midwest League, finished throwing 5 1/3 innings, allowing three hits, one earned run, and matching his career best with eight strikeouts.
Meanwhile, Fort Wayne helped Patiño offensively by scoring in the bottom of the third inning. With two outs, right fielder Jack Suwinski hit a ground ball through the hole into right field to score center fielder Jeisson Rosario from third and put the TinCaps ahead, 1-0. Shortstop Gabriel Arias followed with a double to left-center field to score Suwinski from first and give Fort Wayne a 2-0 advantage.
Lansing (24-20, 67-47) got things clicking offensively in the top of the sixth. After Navarro doubled to lead off the inning, Samad Taylor hit an RBI single up the middle to score Navarro and cut the deficit to 2-1. Later in the inning, Taylor scored on a passed ball to tie the game, 2-2. The Lugnuts plated two more runs on a wild pitch and an RBI single from Reggie Pruitt to take a 4-2 lead.
The TinCaps responded in the bottom of the frame. First baseman Nick Feight doubled to score Arias from second and pull Fort Wayne within one, 4-3. Later in the inning, third baseman Kelvin Melean doubled to left-center field to score Feight and tie the game at 4-4.
The Lugnuts broke the tie in the top of the seventh inning when Navarro scored from third base on a passed ball to give Lansing a 5-4 edge.
Suwinski extended his hitting streak to seven games, while Arias stretched his on-base streak to a career-long 16 contests.
The 'Caps out-hit the 'Nuts, 9-6, but were in part done in by four errors (to Lansing's one) and three passed balls (to Lansing's one).
Related Images: