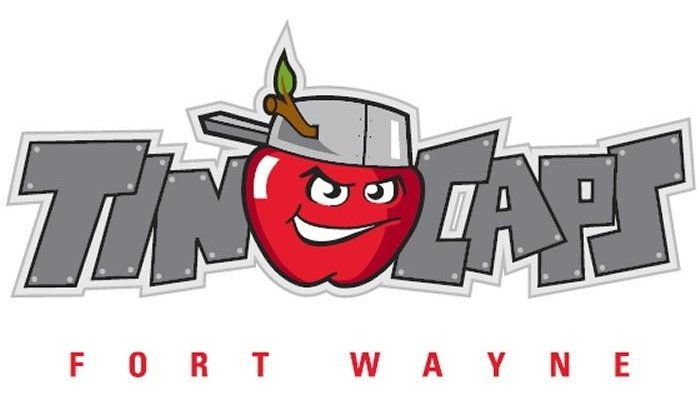 Game recap from the TinCaps:
TinCaps Flex Power, Come Up Short

(August 5, 2018) – The TinCaps hit a pair of home runs on Sunday afternoon at Parkview Field against the Lansing Lugnuts (Toronto Blue Jays), but fell, 5-4.
Lansing (23-20, 66-47) broke a 3-3 tie in the top of the seventh with a go-ahead RBI single by their leadoff hitter Samad Taylor that scored Vinny Capra from third. The 'Nuts added an insurance run in the eighth on a solo home run by Chad Spanberger.
Fort Wayne (19-23, 51-60) at one point led, 3-1. The Lugnuts manufactured a run in the top of the first inning, but the TinCaps quickly tied the game, 1-1, in the bottom of the first as right fielder Jack Suwinski hit a solo homer to right field – his seventh of the season. Immediately after, shortstop Gabriel Arias doubled and second baseman Esteury Ruiz banged a two-run shot off the Tuthill 400 Club in center field. Ruiz leads the 'Caps with 11 homers and 47 RBIs on the year.
The Lugnuts cut into their deficit with a run in the third on an RBI single from Ryan Noda. Lansing then equalized in the fifth when Andres Sotillo clubbed a 428-foot homer to left-center field.
Down 5-3 in the eighth, the TinCaps rallied. Left fielder Robbie Podorsky reached base with an infield single. Suwinski came through with a one-out double to plate Podorsky, but Suwinski was eventually stranded at third. Suwinski finished 3-for-4 with a homer and a pair of doubles. He's hit safely in six consecutive games.
Meanwhile, Arias, with his double and a walk, extended his on-base streak to a season-long 15 games.
Fort Wayne starter Ben Sheckler turned in a quality start, going a season-long six innings in his fourth start of the season. Sheckler struck out four and induced nine groundouts to four flyouts.
Lansing starter Graham Spraker went the first six before handing it off to Matt Shannon for a nine-out save.
Related Images: