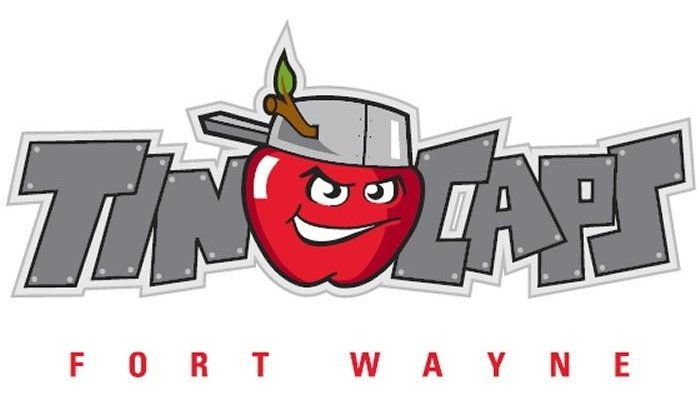 Game recap from the TinCaps:
Extra-Large Parkview Field Crowd Sees TinCaps Fall to Bees in Extras

(July 19, 2018) – In Parkview Field's 10th season, the 10th largest crowd in the ballpark's history saw the TinCaps and Burlington Bees (Los Angeles Angels) play more than 10 innings, and the Bees win, 4-2, in 12. The crowd of 8,647 fans marked the 11th sellout of the season in Fort Wayne.

Burlington (7-19, 37-58) catcher Harrison Wenson hit what proved to be a game-winning two-run homer to left field in the top of the 12th that broke a 2-2 tie.

Down to their final strike in the ninth, trailing 2-1, the TinCaps (13-14, 45-51) had equalized on an opposite-field single for third baseman Luis Almanzar that scored pinch-runner Robbie Podorsky from second base. Podorsky was running for shortstop Gabriel Arias, who had singled with one out and advanced to second on a sacrifice bunt from catcher Juan Fernandez.

The scoring started in the first. The Bees got a two-out RBI double from their right fielder Kevin Williams. Fort Wayne equalized in the home first, two batters in, as second baseman Esteury Ruiz hit his team-leading ninth home run of the season, a line drive to the XFINITY Home Run Porch in left. Ruiz finished with a game-high four hits, setting a season high for himself.

The score remained knotted, 1-1, into the sixth inning, when Burlington left fielder Orlando Martinez unloaded a solo homer to right.

Pitching was sharp for both sides. In six quality innings, TinCaps starter Tom Cosgrove matched a season-best with eight strikeouts. Austin Smith followed by fanning five of the six batters he retired in two scoreless frames. Travis Radke K-ed four in three innings, equaling a season-long performance. Fred Schlichtholz struck out a pair in the 12th. The 19 combined strikeouts for Fort Wayne pitchers set a season premium. Meanwhile, Bees pitchers struck out 17.
Related Images: