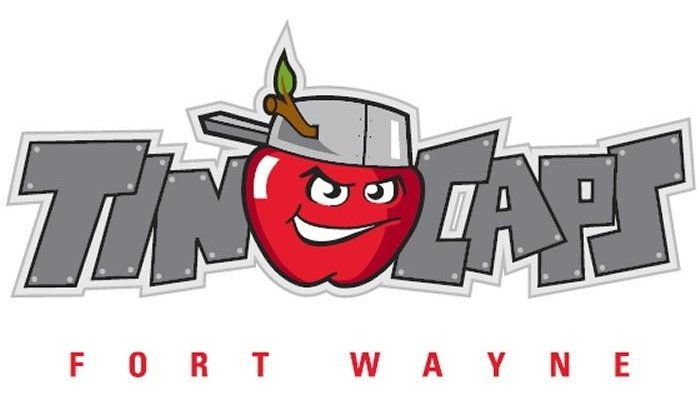 Game recap from the TinCaps:
TinCaps Win for Eighth Time in 10 Games

MIDLAND, Mich. (July 3, 2018) – In a game that went 3 hours, 50 minutes, the TinCaps battered the Great Lakes Loons (Los Angeles Dodgers), 11-3, on Monday night at Dow Diamond. Fort Wayne now has won eight of its last 10 games.

Aaron Leasher, who grew up about a half hour away in nearby Mount Pleasant, started for the 'Caps and turned in a performance that warranted applause from his family and friends in attendance. Leasher went 5 1/3 innings, holding the Loons (1-11, 25-55) to just a run while racking up five strikeouts.

Meanwhile, at the plate, the TinCaps (8-4, 40-41) got on the board first with an unearned run in the second. After Great Lakes tied it in the fourth, Fort Wayne went back in front in the fifth, 3-1, as left fielder Robbie Podorsky hit a two-run double inside of the third-base bag into foul territory in left. From there, the 'Caps never looked back.

In the seventh, the TinCaps extended their lead to 8-1. Catcher Luis Campusano delivered a two-run single, second baseman Esteury Ruiz knocked a run in with a fielder's choice grounder, and DH Juan Fernandez drove home a run with a single. An additional run scored on a wild pitch.

Fort Wayne blew it further open with a four-run eighth. Ruiz roped an RBI double, Fernandez had another run-scoring single, and shortstop Gabriel Arias provided a sacrifice fly that made it 11-1.

The Loons showed some spirit with a run in each of their final two turns to bat, but it was over at that point. Great Lakes used six pitchers in the game, including a pair of position players for the last two innings.

Caleb Boushley followed Leasher with two innings of relief, while Evan Miller recorded the final five outs.

Podorsky and Fernandez led the way at the plate with three hits each. The TinCaps out-hit the Loons, 13-12. Great Lakes committed all four of the game's errors.
Related Images: