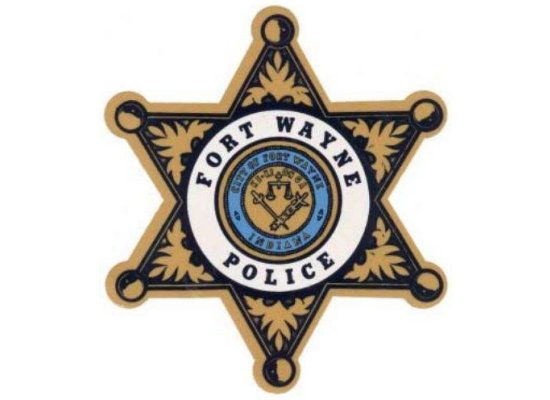 News release from the Fort Wayne Police Department:
Critical Shooting Investigation

Date: May 19, 2017
Time: 2:55 am
Location: 600 block of South Calhoun Street
Victim(s):

1 Adult Male (Critical)
1 Adult Male (Fair)

Suspect(s): None at this time
Details:
On May 19, 2018, shortly before 3:00 am Officers of the Fort Wayne Police Department responded to the area of Harrison and Pearl Street in reference to a report of shots fired. Upon Officers arrival on scene, they were able to locate a suspect that had apparently fired a gunshot into the air. The suspect was identified by multiple witnesses on scene and ultimately taken into custody by Officers.
While Officers were on scene they were advised as to additional gunshots that had been heard from the area of 600 South Calhoun prior to their arrival on Harrison Street by witnesses as well. They were also advised that there were several shell casings on the ground in this area. A short time later Officers were advised that 2 adult male victims both suffering from apparent gunshot wounds had arrived at a local hospital. They had been driven there and dropped off by private vehicle. The first victim was initially listed in Critical Condition and the second victim was listed in Fair Condition. There were initial reports of multiple vehicles seen leaving the area at the time of the incident, however, at this time Detectives are trying the determine if any of the vehicles are associated with the incident.
Detectives from the Fort Wayne Police Homicide Division as well as Crime Scene Technicians were called to the scene. Upon their arrival Detectives began to check the area for any possible witnesses as well as speaking with the victims at the hospital. Crime Scene Technicians arrived and began to process the scene for possible evidence associated with the incident. At this time Detectives do not believe that the individual that was taken into custody on Harrison Street was related to this incident. It appears as though there were 2 different incidents, one on Harrison Street and then one on Calhoun Street. Multiple shell casings were located by Officers as well as Crime Scene Technicians in the area of the 600 block of South Calhoun Street by the alley. It was also discovered that at least 3 first floor windows of the Rousseau Centre had been damaged as a result of the gunshots.
Detectives are asking that anyone with any information regarding this incident please contact the Fort Wayne Police Department at (260) 427-1222 or Allen County Crime Stoppers at (260) 436-7867.
This incident is being investigated by the Fort Wayne Police Department, and the Allen County Prosecutor's Office.
It should also be noted that during this investigation at a portion of both Harrison as well as Calhoun Street was closed between Superior and Main Street to all traffic.
Related Images: