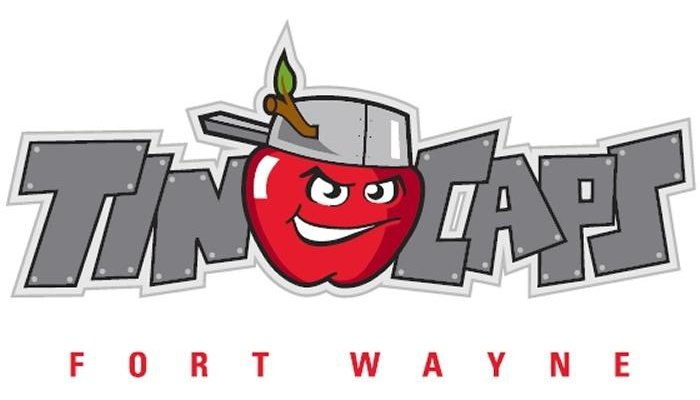 TinCaps game recap:
TinCaps 3, Great Lakes 1
Campusano's Clutch Hit Lifts 'Caps

MIDLAND, Mich. (April 23, 2018) – After a 4-2 homestand, the TinCaps began a weeklong road trip with a come-from-behind, 3-1, win against the Great Lakes Loons (Los Angeles Dodgers) at Dow Diamond on Monday night. Fort Wayne is now on a three-game winning streak.
Designated hitter Luis Campusano broke a 1-1 tie with a two-run single to left field off left-hander Leo Crawford in the top of the eighth inning. Campusano's hit plated center fielder Jeisson Rosario, who led the inning off with a walk, and right fielder Tirso Ornelas, who had doubled.
While Campusano provided the biggest offensive moment of the game, righty reliever Caleb Boushley was the unsung hero out of the bullpen with 3 2/3 scoreless innings. Boushley entered the game with the bases full and one out in the fifth and proceeded to strike out Great Lakes (3-12) cleanup hitter Carlos Rincon and got No. 17 Dodgers prospect Starling Heredia to fly out to right field.
Lefty Travis Radke followed Boushley with a perfect ninth inning for the save.
The Loons' only run came in the first inning, and the TinCaps answered it right away in the second. First baseman Carlos Belen drew a walk and advanced to second base on a balk against Edwin Uceta. After shortstop Gabriel Arias grounded out to move Belen over to third, third baseman Justin Lopez plated him with a sacrifice fly.
Boushley and Fort Wayne (7-11) were also aided by strong defense. Left fielder Tre Carter made a phenomenal, run-saving, diving catch in left-center field with two outs in the bottom of the seventh inning as he took away what would have been a go-ahead hit for Rincon with a runner at second.
Related Images: