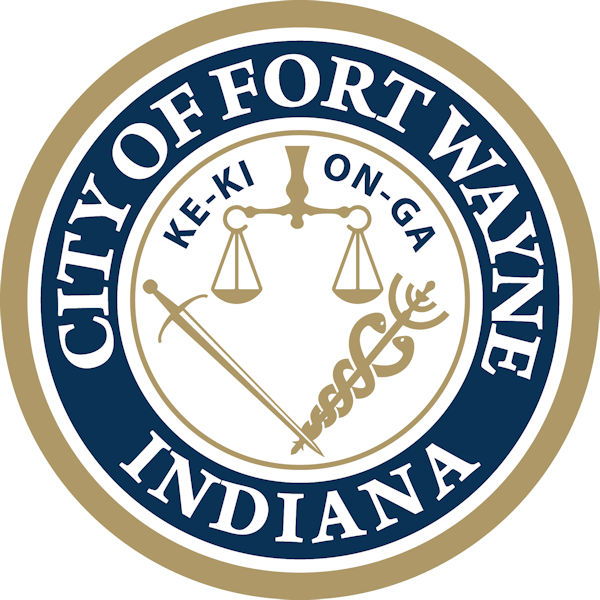 News release from the City of Fort Wayne:
Improvements to State Boulevard Underway
New Lane Restrictions Begin Wednesday

(April 3, 2018) – This week improvements for pedestrians, bicyclists and motorists are progressing along State Boulevard. That will mean lane restrictions and construction delays this week and throughout the construction season.
Phase I of the State Boulevard project between Clinton Street and Spy Run Avenue includes the addition of a west bound travel lane to alleviate traffic that currently backs up on the Ian Rolland Bridge, a sidewalk buffered by a park strip on the south side, a wider sidewalk on the north side, decorative lighting, and an improved turn lane for eastbound traffic wanting to turn north onto Spy Run.
Beginning Wednesday April 4 motorists will notice changes to traffic flow as follows:

Lanes on the north side of State between Clinton and Spy Run will be closed
Lanes on the south side of State between Clinton and Spy Run will have one travel lane in each direction
The far west lane on Clinton, north of State, will be closed while crews replace ADA Ramps on the northwest corner of State and Clinton

All of these restrictions will last about two weeks, depending on the weather.
Other traffic modifications should be expected as the project progresses through the construction season. Motorists are advised to slow down, watch for signage and stay alert.
The current work (Phase I) is part of the State Boulevard realignment project. State between Cass Street and Spy Run Avenue will be reconstructed to improve pedestrian, bicycle and vehicular traffic. The project will replace an 80-year-old bridge that's in disrepair and straighten a curve that has been the site of many accidents.
Phase II of the project, between Clinton and Cass will begin in 2019 and conclude in 2020. Those improvements include the replacement of the nearly 90-year old bridge over Spy Run Creek, the realignment of the road, additional travel lanes in each direction, a turn lane where needed, protected sidewalks on both sides of State, landscaping, and decorative lighting.
Related weblink:
Related Images: