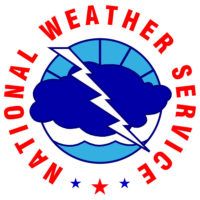 The National Weather Service has issued a Wind Advisory for our area, from noon tomorrow until 10pm tomorrow night:
Wind Advisory
URGENT – WEATHER MESSAGE
National Weather Service Northern Indiana
325 PM EDT Wed Apr 5 2017

INZ006>009-017-018-025>027-032>034-MIZ080-081-OHZ001-002-004-005-
015-016-024-025-060330-
/O.NEW.KIWX.WI.Y.0005.170406T1600Z-170407T0200Z/
Lagrange-Steuben-Noble-De Kalb-Whitley-Allen IN-Huntington-Wells-
Adams-Grant-Blackford-Jay-Branch-Hillsdale-Williams-Fulton OH-
Defiance-Henry-Paulding-Putnam-Van Wert-Allen OH-
Including the cities of Lagrange, Topeka, Shipshewana, Angola,
Fremont, Kendallville, Ligonier, Albion, Auburn, Garrett,
Columbia City, Tri-Lakes, South Whitley, Fort Wayne, New Haven,
Huntington, Roanoke, Bluffton, Ossian, Decatur, Berne, Marion,
Gas City, Upland, Hartford City, Montpelier, Portland, Dunkirk,
Coldwater, Bronson, Hillsdale, Jonesville, Litchfield, Bryan,
Edgerton, Wauseon, Archbold, Swanton, Delta, Defiance, Sherwood,
Hicksville, Napoleon, Deshler, Liberty Center, Paulding, Antwerp,
Payne, Ottawa, Leipsic, Columbus Grove, Continental, Pandora,
Van Wert, Ohio City, Lima, and Spencerville
325 PM EDT Wed Apr 5 2017

…WIND ADVISORY IN EFFECT FROM NOON TO 10 PM EDT THURSDAY…

The National Weather Service in Northern Indiana has issued a Wind Advisory…which is in effect from noon to 10 PM EDT Thursday.

HAZARDOUS WEATHER…

* North winds gusting up to 45 mph on Thursday afternoon.

IMPACTS…

* Scattered trees and limbs downed with possible power line damage.

* Difficult driving conditions…especially on east west roads.

* Loose objects will be blown around.

PRECAUTIONARY/PREPAREDNESS ACTIONS…

A Wind Advisory means that sustained winds of 30 mph or gusts of 45 mph are expected. Winds this strong can make driving difficult…especially for high profile vehicles. Use extra caution.
Related Images: