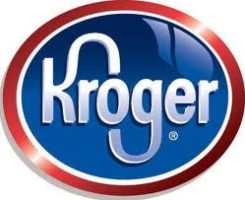 News release from Kroger:
New Store in Fort Wayne, Indiana

(March 22, 2017) – The Central Division of The Kroger Co. plans to build a new store in Fort Wayne, Indiana. It will be a 100,000 square foot store on land at Dupont and Tonkel. Our Fort Wayne Marketplace stores are a bit bigger, but, at $26 million, this new project will be a significant investment. The construction schedule is still being determined.

When it is finished, the store will provide an estimated 300 jobs. This will be a new store, so those will be new jobs, with the exception of managers or department heads that are transferred there to lead the new store.

The growth in that part of Fort Wayne is likely to produce a greater demand for Kroger service and value. We want to be ready for it.

About Kroger
The Kroger Co. has been serving communities large and small for 134 years. The Central Division of Kroger has 137 food stores, 115 pharmacies and 97 fuel centers. Most of those locations operate in Indiana and Illinois under the Kroger, Owen's and Pay Less banners. The division also has three stores in Missouri, one in Michigan and one in Ohio. In 2016, Kroger contributed nearly $15 million to causes from hunger relief to breast cancer awareness and veterans' issues. At Kroger we value honesty, respect, inclusion, diversity, safety and integrity.
Related Images: