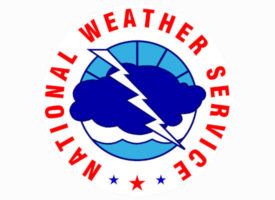 The National Weather Service has issued a Dense Fog Advisory in effect until 10 AM this morning:
URGENT – WEATHER MESSAGE
National Weather Service Northern Indiana
113 AM EDT Tue Mar 21 2017

INZ006>009-017-018-024>027-032>034-MIZ079>081-OHZ001-002-004-005-
015-016-024-025-211315-
/O.NEW.KIWX.FG.Y.0011.170321T0513Z-170321T1400Z/
Lagrange-Steuben-Noble-De Kalb-Whitley-Allen IN-Wabash-Huntington-
Wells-Adams-Grant-Blackford-Jay-St. Joseph MI-Branch-Hillsdale-
Williams-Fulton OH-Defiance-Henry-Paulding-Putnam-Van Wert-
Allen OH-
Including the cities of Lagrange, Topeka, Shipshewana, Angola,
Fremont, Kendallville, Ligonier, Albion, Auburn, Garrett,
Columbia City, Tri-Lakes, South Whitley, Fort Wayne, New Haven,
Wabash, North Manchester, Huntington, Roanoke, Bluffton, Ossian,
Decatur, Berne, Marion, Gas City, Upland, Hartford City,
Montpelier, Portland, Dunkirk, Sturgis, Three Rivers,
White Pigeon, Mendon, Coldwater, Bronson, Hillsdale, Jonesville,
Litchfield, Bryan, Edgerton, Wauseon, Archbold, Swanton, Delta,
Defiance, Sherwood, Hicksville, Napoleon, Deshler,
Liberty Center, Paulding, Antwerp, Payne, Ottawa, Leipsic,
Columbus Grove, Continental, Pandora, Van Wert, Ohio City, Lima,
and Spencerville
113 AM EDT Tue Mar 21 2017

…DENSE FOG ADVISORY IN EFFECT UNTIL 10 AM EDT THIS MORNING…

The National Weather Service in Northern Indiana has issued a Dense Fog Advisory…which is in effect until 10 AM EDT this morning.

HAZARDOUS WEATHER…

* Areas of Dense fog can be expected mainly east of highway 131 in Michigan and highway 13 in Indiana. This includes areas east of a line from Three Rivers to Marion.

* Areas of dense fog with visibilities of a quarter of a mile or less are expected through mid morning.

IMPACTS…

* Hazardous night driving conditions in areas of dense fog will be compounded with wet pavement surfaces making it harder to see.

PRECAUTIONARY/PREPAREDNESS ACTIONS…

A Dense Fog Advisory means visibilities will frequently be reduced to less than one quarter mile. If driving…slow down…use your low beam headlights…and leave plenty of clear distance ahead of you.