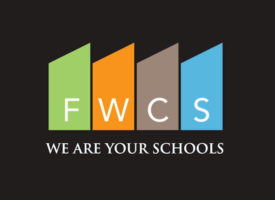 News release from Fort Wayne Community Schools:
State Championship Basketball Tickets on Sale at North Side

(March 20, 2017) – Tickets for the Class 4A State Boys Basketball Championship will go on sale at North Side High School Tuesday at 8:30 a.m. The North Side Legends will play the Ben Davis High School Giants at 8:15 p.m. at Bankers Life Fieldhouse in Indianapolis. Tickets are $15 each; all seats are reserved and allow access to both the 3A and 4A championship games.

Tickets will be on sale in the North Side Athletic Office, 475 E. State Blvd., Tuesday through Thursday from 8:30 a.m.-7 p.m. Partial proceeds of the tickets bought at North Side will benefit the school. T-shirts for the championship game will also be sold at a cost of $15 each.

About Fort Wayne Community Schools
With nearly 30,000 students, Fort Wayne Community Schools is one of the largest school districts in Indiana. FWCS proudly allows families to choose any of its 50 schools through its successful school-choice program creating diversity in each school, including some with more than 75 languages spoken. FWCS offers seven magnet schools focusing on areas such as science and math, communication, fine arts or Montessori at the elementary and middle school level. In high school, students can choose from the prestigious International Baccalaureate program, Project Lead the Way or New Tech Academy as well as other rigorous academic and specialty training programs.
Related Images: