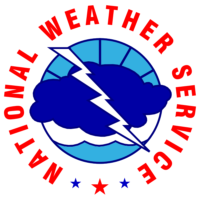 The National Weather Service has issued a Winter Weather Advisory in effect beginning at 4 AM EDT until 11 AM EDT Friday:
URGENT – WINTER WEATHER MESSAGE
National Weather Service Northern Indiana
334 PM EDT Thu Mar 16 2017

INZ003>006-008-012-014-016-017-MIZ077>079-170345-
/O.NEW.KIWX.WW.Y.0007.170317T0800Z-170317T1500Z/
La Porte-St. Joseph IN-Elkhart-Lagrange-Noble-Starke-Marshall-
Kosciusko-Whitley-Berrien-Cass MI-St. Joseph MI-
Including the cities of Michigan City, La Porte, South Bend,
Mishawaka, New Carlisle, Walkerton, Elkhart, Goshen, Nappanee,
Lagrange, Topeka, Shipshewana, Kendallville, Ligonier, Albion,
Knox, North Judson, Bass Lake, Plymouth, Bremen, Culver, Warsaw,
Winona Lake, Syracuse, Mentone, Columbia City, Tri-Lakes,
South Whitley, Niles, Benton Harbor, St. Joseph, Fair Plain,
Benton Heights, Buchanan, Paw Paw Lake, Dowagiac, Cassopolis,
Marcellus, Sturgis, Three Rivers, White Pigeon, and Mendon
334 PM EDT Thu Mar 16 2017 /234 PM CDT Thu Mar 16 2017/

…WINTER WEATHER ADVISORY IN EFFECT FROM 4 AM EDT /3 AM CDT/ TO 11 AM EDT /10 AM CDT/ FRIDAY…

The National Weather Service in Northern Indiana has issued a Winter Weather Advisory…which is in effect from 4 AM EDT /3 AM CDT/ to 11 AM EDT /10 AM CDT/ Friday.

HAZARDOUS WEATHER…

* Light snow will develop late tonight from west to east, mixing with freezing rain or possibly sleet into Friday morning. The mixture will continue through the morning hours before temperatures rise above freezing and all precipitation changes to rain late Friday morning.

* Snow accumulations should be less than an inch with light ice accumulations under a tenth of an inch.

IMPACTS…

* Morning rush hour travel will likely be impacted by snow and/or ice covered roads.

PRECAUTIONARY/PREPAREDNESS ACTIONS…

A Winter Weather Advisory means that periods of snow…sleet…or freezing rain will cause travel difficulties. Be prepared for slippery roads and limited visibilities…and use caution while driving.