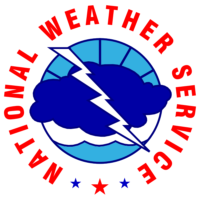 The National Weather Service has issued a Special Weather Statement warning of the possibility of slick conditions Friday morning:
Special Weather Statement
National Weather Service Wilmington OH
326 PM EDT Thu Mar 16 2017

INZ050-058-059-066-073>075-080-KYZ089>100-OHZ026-034-035-042>046-
051>056-060>065-070>074-077>082-088-170830-
Wayne-Fayette IN-Union IN-Franklin IN-Ripley-Dearborn-Ohio-
Switzerland-Carroll-Gallatin-Boone-Kenton-Campbell-Owen-Grant-
Pendleton-Bracken-Robertson-Mason-Lewis-Hardin-Mercer-Auglaize-
Darke-Shelby-Logan-Union OH-Delaware-Miami-Champaign-Clark-
Madison-Franklin OH-Licking-Preble-Montgomery-Greene-Fayette OH-
Pickaway-Fairfield-Butler-Warren-Clinton-Ross-Hocking-Hamilton-
Clermont-Brown-Highland-Adams-Pike-Scioto-
Including the cities of Richmond, Connersville, Liberty,
West College Corner, Brookville, Batesville, Milan, Versailles,
Lawrenceburg, Aurora, Rising Sun, Vevay, Carrollton, Warsaw,
Florence, Burlington, Oakbrook, Covington, Erlanger,
Independence, Newport, Alexandria, Owenton, Williamstown,
Crittenden, Dry Ridge, Falmouth, Butler, Augusta, Brooksville,
Mount Olivet, Maysville, Vanceburg, Tollesboro, Kenton, Ada,
Celina, Coldwater, Wapakoneta, St. Marys, Greenville, Sidney,
Bellefontaine, Marysville, Delaware, Troy, Piqua, Tipp City,
Urbana, Springfield, London, West Jefferson, Plain City,
Columbus, Newark, Eaton, Camden, Dayton, Kettering, Beavercreek,
Fairborn, Xenia, Washington Court House, Circleville, Lancaster,
Pickerington, Hamilton, Middletown, Fairfield, Oxford, Mason,
Lebanon, Springboro, Wilmington, Blanchester, Chillicothe, Logan,
Cincinnati, Milford, Georgetown, Mount Orab, Hillsboro,
Greenfield, West Union, Peebles, Waverly, Piketon, Portsmouth,
and Wheelersburg
326 PM EDT Thu Mar 16 2017

…SLICK CONDITIONS POSSIBLE FRIDAY MORNING…

Light precipitation in the form of rain, freezing rain, or even some snow will move into the area towards daybreak Friday and then spread across the region through the morning. Temperatures will fall into the 20s this evening and then slowly rise late tonight into the morning. There is some uncertainty when readings will get above freezing. This will be critical in determining whether or not freezing rain occurs.

In addition, pavement temperature is expected to warm slower than the air temperature. So even if the precipitation is rain, it may still freeze on roads and sidewalks.

Motorists and pedestrians should be alert to the potential for slick conditions Friday morning. Plan on leaving a little extra time to reach your destination.