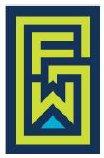 News release from Greater Fort Wayne:
Cross Street Partners to Purchase & Redevelop GE Broadway Campus
Federal, State & Local Partners Show Support

(February 13, 2017) — GFW Inc. announced at a press conference at 11 am on Monday, February 13, that Cross Street Partners of Baltimore has been selected to purchase and redevelop the GE Broadway Campus in Fort Wayne, subject to finalizing terms in a formal purchase and sale agreement. Cross Street's vision is to reposition the campus as a mixed-use, place-based innovation district, including commercial, retail/market, institutional, residential, hotel and community space. Potential funding for the project includes private equity, bank loans, New Market Tax Credits, Federal Tax Credits, and government incentives.

"The public and private investments made to date in Fort Wayne tell a story about a community that is here to compete for talent, capital and jobs in the new economy – a community worthy of significant investment," Josh Parker, partner and principal of Cross Street Partners, said. "My partners and our investors see incredible potential to support and grow a robust innovation economy in Fort Wayne and we are excited to join the momentum and work with the local community in crafting a plan that will uniquely fit the Fort Wayne opportunity."

The project is one of northeast Indiana's long-term vision projects proposed in the region's "Road to One Million" plan through the Indiana Regional Cities Initiative, and Governor Eric J. Holcomb attended the announcement to show the state's support for this local effort.

"Indiana's Regional Cities Initiative continues to provide examples of how cities and towns can be transformed when communities work together," Governor Holcomb said. "Today we celebrate northeast Indiana and Fort Wayne's bold vision for revitalizing the GE campus—bringing new life to this historic symbol of regional economic strength."

The City of Fort Wayne has agreed to seek a new TIF district.

"Efforts to redevelop this important corridor in the core of Fort Wayne will help continue the momentum and investments we're experiencing in our community and region," Fort Wayne Mayor Tom Henry said. "We're optimistic that a viable plan will be developed for the site that will complement our commitment to being a point of destination for jobs and economic development."

Sen. Joe Donnelly worked closely with both GE and Norfolk Southern Railroad regarding a section of the GE Campus currently owned by Norfolk Southern and leased to GE.

"I am glad that we were able to bring GE and Norfolk Southern Railroad together and help them reach an agreement on selling GE's 31-acre campus in the southwest corner of downtown Fort Wayne," Sen. Donnelly said. "This redevelopment project will put these buildings back into use, bringing jobs and economic opportunity to Fort Wayne."

Assuming a final agreement is reached, Cross Street's process will include continuing to seek input from the community, securing commitments from institutional and commercial tenants, obtaining incentives and tax credits, approval of commercial loans and the completion of construction drawings. Construction could begin as early as fall 2017 and be completed in three to four years.

Redevelopment of the campus is one of the five transformational projects proposed in the Opportunity on the Edge of Greatness vision that Greater Fort Wayne (GFW) Inc., is using to market Fort Wayne and Allen County around the country to grow jobs, wages and northeast Indiana's economy.

"We are encouraged by this important step in the process toward the redevelopment of the GE Campus," Eric Doden, CEO of GFW Inc., said. "This project will transform the Broadway neighborhood, neighborhoods south and southeast of downtown, our community and our region for years to come. We believe this is a strong proposal with the potential to be a nationally-recognized project as we work to build a nationally-recognized economy."

About Cross Street Partners
Cross Street Partners is a vertically integrated real estate company exclusively focused on re-building communities by creating vibrant urban mixed-use neighborhoods built on a foundation of innovation and entrepreneurial activity. To learn more, visit www.crossstpartners.com.

About Greater Fort Wayne Inc.
Greater Fort Wayne (GFW) Inc., serves Fort Wayne and Allen County, Indiana, as its metro chamber alliance and primary point of contact for economic growth. GFW Inc., focuses on prosperity and community vibrancy through economic development, advocacy, programs and resources that support business success, leadership development, graduate retention and community engagement. To learn more, visit www.greaterfortwayneinc.com.
Related Images: