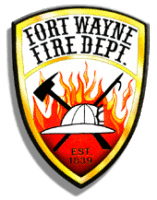 News release from the Fort Wayne Fire Department:
House Fire, Brackenridge Street

(February 6, 2017) – The Fort Wayne Fire Department responded to a reported house fire in the 500 block of West Brackenridge Street at 9:45 p.m. Monday, February 6, 2017. Upon arrival, the first unites found a fire on the first floor which was quickly extinguished. There were 3 occupants in the home, but they self-evacuated safely and were outside upon the FWFD's arrival.

There were no injuries. The fire is under investigation.

The Fire Department was assisted by the Fort Wayne Police Department, Three Rivers Ambulance Authority, Indiana Michigan Power, NIPSCO and Neighborhood Code Enforcement.
Related Images: