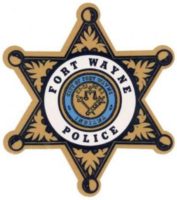 News release from the Fort Wayne Police Department:
Critical Battery Investigation

Date/Time of Incident: February 4, 2017 at 0834hrs

Location of Incident: 6300 block of Nina Drive

Victims: Male Adult (Critical Condition)

Details:

On Saturday, February 04, 2017, at 08:34 AM, officers with the Fort Wayne Police Department responded to an apartment in the 6300 block of Nina Drive regarding a battery in progress. Upon arrival, officers located an adult male inside an apartment suffering from head wounds. He was determined to be in serious condition and taken to a local hospital, where he was later downgraded to critical condition by hospital staff.

Initial information indicates the male victim was being cared for by an adult female caretaker. An altercation occurred which upset the female, leading her to batter him in the head. She fled the scene prior to officers' arrival.

A K-9 track was attempted hoping to locate the female, but the track was unsuccessful. Detectives are
currently going door to door, seeking more information. Crime scene units are processing the scene for evidence. Investigators are working to locate the female caretaker, who is considered a person of interest at this time.

The identities of both parties will be released if/when appropriate to do so.

Anyone having any information regarding this incident is asked to contact police.
Related posts:
Related Images: