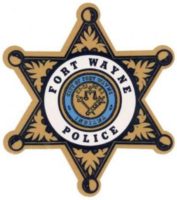 News release from the Fort Wayne Police Department:
Arrest Made regarding a recent homicide

Arrested: Jamarcus Cain – Male, 33 years old

On February 3, 2017, at 11:39hrs, Southeast Quadrant officers located and arrested Jamarcus Cain in the 4200 block of South Clinton Street. The arrest was in regards to a September, 2016, shooting that left a woman, Brittney Bruce, critically injured. FWPD reported the shooting was the result of a domestic dispute

Jamarcus's charges are as follows:

(ul)

Attempted Murder (warrant)
Aggravated Battery (warrant)
Burglary (warrant)
Domestic Battery (warrant)
Possession of a Handgun Without a License – new charge
Parole Revocation

Jamarcus remains confined in the Allen County Jail. There is no additional information.
Related Post:
Related Images: