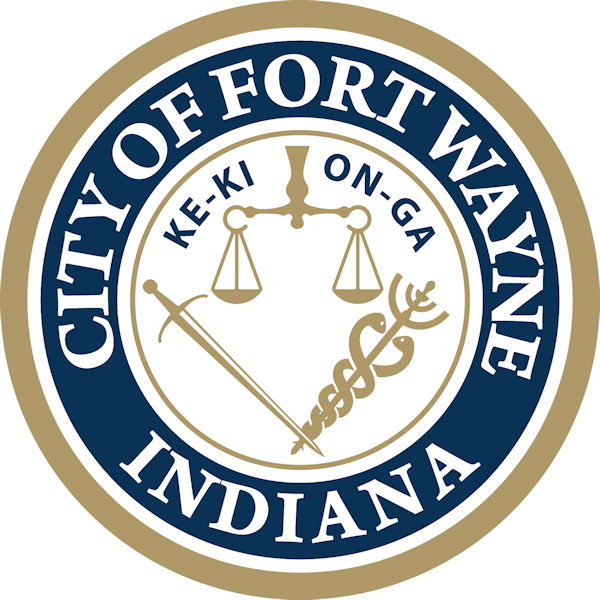 Text of Fort Wayne Mayor Tom Henry's State of the City address, delivered on February 12, 2014, at the Grand Wayne Center.
THANK YOU, RON, FOR THAT WARM INTRODUCTION.

ELECTED OFFICIALS, HONORED GUESTS, CITIZENS OF FORT WAYNE, WELCOME.

IT'S AN HONOR TO BE WITH YOU.

TODAY, WE'RE AT THE GRAND WAYNE CENTER IN OUR VIBRANT AND EXCITING DOWNTOWN.

IT'S A TREMENDOUS FACILITY THAT SHOWS THE UNPRECEDENTED MOMENTUM WE'RE EXPERIENCING IN OUR CITY.

THROUGH THE EFFORTS OF THE GRAND WAYNE CENTER AND VISIT FORT WAYNE, WE'RE BECOMING A PLACE OF DESTINATION.

OUR STATE-OF-THE-ART CONVENTION CENTER HOSTED OVER 300 EVENTS LAST YEAR.

NEARLY SIX MILLION VISITORS CAME TO FORT WAYNE IN 2013.

438 MILLION DOLLARS WAS GENERATED, AND VISITOR SPENDING SUPPORTS 8,000 JOBS IN FORT WAYNE.

WE'RE A CITY ON THE MOVE.

TOGETHER, WE'RE INVESTING IN OUR FUTURE AND OUR CHILDREN'S FUTURE TO MAKE FORT WAYNE THE BEST THAT IT CAN BE.

THROUGH A COMMITMENT TO ECONOMIC DEVELOPMENT, FINANCIAL RESPONSIBILITY, AND QUALITY OF LIFE, WE'VE BECOME THE ENVY OF THE STATE AND THE MIDWEST.

TO REMAIN A LEADER IN ECONOMIC DEVELOPMENT, WE MUST INVEST IN ATTRACTING, RETAINING, AND GROWING JOBS AND BUSINESSES.

TO THAT END, 2013 WAS A BANNER YEAR WITH 29 COMPANIES EXPANDING AND 4 NEW BUSINESSES COMING TO FORT WAYNE.

EMPLOYERS INVESTED 160 MILLION DOLLARS, RETAINED 4,000 JOBS, AND CREATED NEARLY 900 NEW JOBS.

ASH BROKERAGE, BAE SYSTEMS, DANA, PRESS-SEAL GASKET, AND SHAMBAUGH AND SON ARE EXAMPLES OF COMPANIES THAT HAVE SENT A STRONG MESSAGE THAT FORT WAYNE IS A PLACE TO INVEST AND GROW.

IN 2013, GREATER FORT WAYNE, INC. WAS LAUNCHED, AND WE NOW HAVE A UNIFIED VISION WITH STRONGER ALIGNMENT IN ECONOMIC DEVELOPMENT AND A MORE COMPETITIVE POSITION ON A GLOBAL STAGE.

I'M ENCOURAGED BY THE STRONG GAINS WE'RE SEEING IN OUR ECONOMY, AND I CONTINUE TO BE A STRONG ADVOCATE FOR OUR DOWNTOWN AND THE INVESTMENT THAT WE'RE EXPERIENCING.

IT'S TRULY REMARKABLE WHAT WE'RE WITNESSING.

WE'RE A DOWNTOWN WHERE PEOPLE ARE LIVING, WORKING, AND PLAYING.

FOR INSTANCE, THE APARTMENTS AT THE HARRISON ARE COMPLETELY FILLED.

THE ANTHONY WAYNE BUILDING CONDOMINIUMS ARE NEARLY FULL.

WORK IS UNDERWAY ON THE RANDALL LOFTS, PLANS ARE COMING TOGETHER FOR SUPERIOR LOFTS, AND WE'RE EXPLORING HOUSING NEAR THE AWARD-WINNING PARKVIEW FIELD.

IT DOESN'T STOP THERE.

THIS SPRING, CONSTRUCTION WILL BEGIN ON THE DOWNTOWN DEVELOPMENT FEATURING THE NATIONAL HEADQUARTERS FOR ASH BROKERAGE.

IT ALSO INCLUDES A RESIDENTIAL COMPONENT LED BY HANNING AND BEAN ENTERPRISES THAT WILL BRING MORE HOUSING OPTIONS TO DOWNTOWN.

RETAIL SPACE AND A CITY-OWNED PARKING GARAGE WILL COMPLETE THE DEVELOPMENT.

IT'S A FULL SQUARE BLOCK THAT WILL TRANSFORM OUR SKYLINE.

TIM ASH AND BILL BEAN ARE WITH US TODAY.

TIM AND BILL, WILL YOU PLEASE STAND.

THANK YOU FOR YOUR COMMITMENT AND BELIEF IN FORT WAYNE.

EVEN AS OUR CITY INVESTS IN ECONOMIC DEVELOPMENT AND A VIBRANT DOWNTOWN, WE MUST BE FISCALLY RESPONSIBLE.

MY ADMINISTRATION HAS PRESENTED BALANCED BUDGETS EACH YEAR I'VE SERVED AS YOUR MAYOR, AND WE HAVE A HEALTHY SAVINGS ACCOUNT.

BUT, IT HASN'T BEEN EASY, THOUGH.

PROPERTY TAX CAPS FORCED US TO FIND OTHER FUNDING SOURCES TO MEET OUR ESSENTIAL NEEDS AND DELIVER THE SERVICES YOU EXPECT.

IT TOOK STRONG LEADERSHIP TO MAKE MEANINGFUL CHANGES.

SO, IN 2013, WE DID WHAT GREAT CITIES DO WHEN DIFFICULTIES ARISE; WE CAME TOGETHER.

STATE AND LOCAL EXPERTS, ELECTED OFFICIALS, BUSINESS LEADERS, AND NEIGHBORHOOD ADVOCATES ALL CONTRIBUTED TO CREATING A FINANCIAL PLAN THAT PROVIDES STABILITY NOW AND IN THE YEARS AHEAD.

WE'RE THE ONLY CITY IN INDIANA TO HAVE A TRUE FISCAL POLICY PLAN.

FORT WAYNE CITY COUNCIL STEPPED UP AND PROVIDED LEADERSHIP WHEN IT WAS NEEDED MOST.

TOM DIDIER SERVED AS COUNCIL PRESIDENT IN 2013.

I'D LIKE TO HAVE THE COUNCIL MEMBERS HERE TO PLEASE STAND.

THANK YOU FOR WORKING WITH MY ADMINISTRATION TO MAKE A POSITIVE DIFFERENCE FOR OUR CITY.

LET'S COMMIT TO CONTINUE TO WORK TOGETHER TO MOVE FORT WAYNE FORWARD.

IN DEVELOPING OUR FISCAL POLICY, WE LISTENED TO YOU.

YOU TOLD US YOU WOULD BE WILLING TO PAY A LITTLE MORE TO ENHANCE PUBLIC SAFETY, IMPROVE STREETS AND ROADS, AND MAINTAIN OUR PARKS.

IN PUBLIC SAFETY, WE'RE ADDING 22 MORE POLICE OFFICERS TO MAKE OUR STREETS AS SAFE AS POSSIBLE.

AND NEXT YEAR, WITH HELP FROM A FEDERAL GRANT, WE'LL ADD 10 MORE OFFICERS TO THE FORCE.

I RECOGNIZE THERE ARE CHALLENGES IN OUR CITY.

2013 WAS A DIFFICULT YEAR FOR VIOLENCE IN OUR COMMUNITY.

NOW MORE THAN EVER, WE'RE FOCUSED ON REVERSING THAT TREND.

BY WORKING TOGETHER, WE CAN MAKE A DIFFERENCE.

PUBLIC SAFETY IS CRITICAL TO ANY THRIVING COMMUNITY.

WE MUST BE A CITY WHERE RESIDENTS AND BUSINESSES FEEL SAFE.

IT STARTS WITH MY RECENT REINSTATEMENT OF THE DIRECTOR OF PUBLIC SAFETY POSITION.

RUSTY YORK HAS ASSUMED THAT ROLE AND WILL DO A GREAT JOB.

RUSTY OVERSEES THE POLICE AND FIRE DEPARTMENTS AND LEADS OUR STRATEGIC PUBLIC SAFETY EFFORTS.

I ALSO APPOINTED A NEW POLICE CHIEF, GARRY HAMILTON.

GARRY'S COMMITTED TO OPEN COMMUNICATION WITH RESIDENTS, UTILIZING NEW TECHNOLOGIES, AND CONTINUING TO COLLABORATE WITH FELLOW LAW ENFORCEMENT AGENCIES.

GARRY IS WITH US TODAY.

GARRY, PLEASE STAND TO BE RECOGNIZED.

UNDER CHIEF HAMILTON'S DIRECTION, I'M HONORED TO ANNOUNCE THAT LATER THIS MONTH, A NEW GANG AND VIOLENT CRIME UNIT WILL BEGIN OPERATIONS.

THE UNIT WILL WORK TO REDUCE CRIMINAL GANG ACTIVITY, INVESTIGATE CRIMES, AND GATHER INTELLIGENCE ON KNOWN AND SUSPECTED GANG MEMBERS.

OUR COMMITMENT TO YOUR SAFETY EXTENDS TO OUR FIRE DEPARTMENT.

THIS YEAR, WE WILL ADD 24 FIREFIGHTERS TO SERVE AND PROTECT OUR CITY.

LAST YEAR ALONE, OUR FIRE CREWS RESPONDED TO 18,000 CALLS FOR SERVICE.

WE CAN ALL BE PROUD OF THE HARD WORK AND DETERMINATION THAT WE SEE EACH DAY FROM OUR FIREFIGHTERS.

AND, 2014 MARKS THE 175TH ANNIVERSARY FOR THE FORT WAYNE FIRE DEPARTMENT.

WE HAVE A RICH HISTORY OF FIRE SERVICE THAT CONTINUES TODAY AND INTO THE FUTURE.

YOU ALSO ASKED US TO CONCENTRATE ON OUR STREETS, ROADS, AND SIDEWALKS.

S, LIKE NEVER BEFORE, YOU'RE GOING TO SEE ORANGE CONES EVERYWHERE.

I KNOW WHAT YOU'RE THINKING, BUT THESE CONES ARE A GOOD SIGN FOR FORT WAYNE.

WE'RE INVESTING MORE THAN 20 MILLION DOLLARS IN OUR NEIGHBORHOODS.

THERE WILL BE AT LEAST 50 MILES OF PAVING AND 10 MILES OF CONCRETE RECONSTRUCTION.

WE'LL BE CREATING OVER 300 CONSTRUCTION JOBS THAT WILL BOOST FORT WAYNE'S ECONOMY.

A STRONG COMMITMENT TO INFRASTRUCTURE MEANS OUR CITY WILL BE MORE ATTRACTIVE TO ALL OF YOU AND TO BUSINESSES LOOKING TO RELOCATE HERE OR EXPAND.

THANKS TO YOU, OUR FISCAL PLAN ALSO MEANS THAT OUR PARKS DEPARTMENT WILL HAVE AN ADDITIONAL 3 MILLION DOLLARS A YEAR FOR NEEDED MAINTENANCE.

PLANNED IMPROVEMENTS FOR THIS YEAR INCLUDE A SPLASH PAD AT HAMILTON PARK, AN ADDITIONAL RESTROOM AT SHOAFF PARK, AND IMPROVEMENTS TO THE DIEHM MUSEUM PAVILION.

THERE WILL ALSO BE REPAIRS TO ROADWAYS, PARKING LOTS, TENNIS COURTS, AND BASKETBALL COURTS THROUGHOUT THE CITY.

OUR REGULAR TREE REPLACEMENT AND TREATMENT PROGRAM WILL CONTINUE.

AND, WE'LL COMPLETE THE REMOVAL OF THE LAST OF THE DEAD ASH TREES, ALL 14,000 OF THEM.

BEING A PROGRESSIVE CITY ALSO INCLUDES HAVING EXCELLENT WATER AND SEWER SERVICES.

IN 2013, CITY UTILITIES WAS RESPONSIBLE FOR 50 MILLION DOLLARS IN PROJECTS THAT SUPPORTED 1,200 JOBS.

AND PROGRESS CONTINUES ON A FINAL AGREEMENT TO PURCHASE AQUA INDIANA'S WATER UTILITY IN SOUTHWEST FORT WAYNE.

THIS REMAINS A TOP PRIORITY OF MY ADMINISTRATION.

A LETTER OF INTENT HAS BEEN SIGNED, AND WE'RE WORKING TO MOVE THE PROCESS FORWARD.

THIS IS A WIN FOR OUR COMMUNITY AS WE PROVIDE ALL OF FORT WAYNE'S RESIDENTS WITH HIGH QUALITY WATER AT FAIR RATES.

I'M COMMITTED TO PROVIDING CITY WATER TO CURRENT AQUA CUSTOMERS BEGINNING THIS YEAR.

RESPONDING TO WEATHER EMERGENCIES ALSO MAKES US A GREAT CITY.

AS WE ALL KNOW, WE'RE EXPERIENCING A DIFFICULT WINTER.

REPEATED HEAVY SNOW PLUS DANGEROUSLY COLD TEMPERATURES HAVE PRODUCED LIFE-THREATENING CONDITIONS.

HOWEVER, OUR RESPONSE TO THE WEATHER HAS BEEN MAGNIFICENT.

MULTIPLE CITY DEPARTMENTS AND COUNTY AGENCIES HAVE PARTNERED TO PROTECT OUR COMMUNITY, AND THE SALVATION ARMY AND AMERICAN RED CROSS ARE OUTSTANDING VOLUNTEERS TO HELP THOSE IN NEED.

AND I WANT TO GIVE A SPECIAL THANK YOU TO THE EMPLOYEES AT THE FORT WAYNE STREET DEPARTMENT.

THEY'VE BEEN WORKING AROUND THE CLOCK TO KEEP OUR STREETS PLOWED, SALTED, AND SAFE.

AS WE MOVE FORWARD IN 2014, TREMENDOUS PROGRESS WILL BE MADE IN OUR LEGACY INITIATIVES, ADDING TO OUR QUALITY OF LIFE AND MAKING US UNIQUE.

FOR INSTANCE, OUR FIRST-EVER DOWNTOWN RIVERFRONT STUDY IS UNDERWAY.

OVER THE NEXT YEAR, THE STUDY WILL PROVIDE A ROAD MAP FOR WORLD-CLASS INVESTMENT.

WE NEED TO IDENTIFY OPPORTUNITIES ON OUR RIVERFRONTS WITH THE POSSIBILITIES THEY PROVIDE.

OUR RIVERS MUST BE AN ASSET, AND I TRULY BELIEVE THE IDEAS ARE LIMITLESS.

FORT WAYNE IS ALSO KNOWN FOR YOUTH SPORTS.

SO, HOW DO WE TAKE THAT TO THE NEXT LEVEL, AND MARKET OUR CITY AS A PREMIER SPORTS DESTINATION?

WELL, WE'RE NEARING THE COMPLETION OF A YOUTH SPORTS STUDY.

WE'LL DETERMINE WHAT OPPORTUNITIES ARE AVAILABLE FOR FUTURE FACILITY NEEDS, AND HOW WE CAN CONNECT OUR YOUTH TO THESE RESOURCES.

INVESTING IN OUR YOUNG PEOPLE WILL UNDOUBTEDLY HAVE A MEANINGFUL IMPACT ON THE FUTURE OF OUR COMMUNITY.

THE MCMILLEN COMMUNITY CENTER WILL OPEN LATER THIS YEAR.

IT WILL PROVIDE SPORTS AND RECREATION OPPORTUNITIES, AS WELL AS EDUCATIONAL AND SOCIAL ACTIVITIES.

THE CENTER WILL BENEFIT CHILDREN AND ADULTS THROUGHOUT FORT WAYNE.

PROGRESSIVE CITIES EMPHASIZE EFFICIENT TRAFFIC FLOW.

SO, THIS SPRING, CONSTRUCTION WILL BEGIN TO MAKE EWING STREET AND FAIRFIELD AVENUE TWO-WAY STREETS.

THIS INITIATIVE INCLUDES A ROUNDABOUT AT THE INTERSECTION OF WELLS AND SUPERIOR STREETS.

IMPROVING THESE TRAFFIC PATTERNS WILL ASSIST ECONOMIC DEVELOPMENT AND MEET THE NEEDS OF OUR GROWING DOWNTOWN.

STUDIES SHOW THAT JOB GROWTH IN CITIES IS DIRECTLY TIED TO AN EDUCATED WORKFORCE.

SO, WHAT ARE WE DOING TO MAKE EDUCATION A PRIORITY?

WE'RE INVESTING IN OUR FUTURE THROUGH INNOVATIVE AND CREATIVE PARTNERSHIPS.

INDIANA TECH'S 15 MILLION DOLLAR INVESTMENT IN A NEW ACADEMIC CENTER WILL ENHANCE OPPORTUNITIES FOR STUDENTS.

AND THE UNIVERSITY OF SAINT FRANCIS PLANS TO INVEST 12 MILLION DOLLARS IN DOWNTOWN TO RENOVATE EXISTING BUILDINGS TO ACCOMMODATE HUNDREDS OF STUDENTS.

THIS WOULD CERTAINLY ADVANCE EDUCATIONAL ATTAINMENT AND CONTINUE THE POSITIVE MOMENTUM DOWNTOWN. OTHER INITIATIVES IN THE HEART OF OUR CITY INCLUDE THE WELLS STREET BRIDGE WHICH IS ATTRACTING DESERVED ATTENTION WITH NEW LIGHTING.

WE REALLY DO DESERVE NICE THINGS IN FORT WAYNE.

WE'LL BE TRANSFORMING OUR ELEVATED GATEWAYS THIS YEAR.

FOR INSTANCE, WORK IS PLANNED FOR CLINTON STREET AND JEFFERSON BOULEVARD IN THE SPRING.

AND IN THE FALL, IMPROVEMENTS ARE PLANNED FOR CLAY STREET AND BROADWAY.

QUALITY OF LIFE EXTENDS BEYOND OUR LEGACY PROJECTS.

WE'RE A COMMUNITY THAT CARES ABOUT ONE ANOTHER.

WE'RE THERE TO HELP IN TIMES OF NEED.

MY STAFF AND I MET A LOT OF GREAT PEOPLE ON OUR NEIGHBORHOOD WALKS THIS PAST SUMMER.

WE RECEIVED A LOT OF POSITIVE FEEDBACK BUT ALSO LEARNED ABOUT YOUR CONCERNS, NEEDS, AND WANTS.

THAT INFORMATION HELPS US TO ENHANCE HOW WE WORK WITH ALL OF OUR NEIGHBORS.

ON OUR BUSINESS WALKS, I WAS ENCOURAGED BY THE PASSION AND COMMITMENT SHOWN BY SMALL BUSINESS OWNERS IN FORT WAYNE.

IT WAS GREAT TO HEAR ABOUT THEIR HOPES AND DREAMS FOR INVESTING IN THE FUTURE.

I'M ALREADY LOOKING FORWARD TO GETTING BACK INTO OUR NEIGHBORHOODS AND VISITING MORE BUSINESSES THIS YEAR.

MY STAFF AND I WORK TO BE ACCESSIBLE AND AVAILABLE SO YOU CAN SHARE YOUR SUCCESSES AND CONCERNS.

MY FRIENDS, THANKS TO ALL OF YOU AND MY STAFF WORKING TOGETHER, WE'RE AN AWARD-WINNING CITY.

IN 2013, THE CITIZEN SERVICES DEPARTMENT WAS RANKED NUMBER TWO IN THE COUNTRY FOR CALL CENTERS.

IT WAS ONE OF TWO NATIONAL AWARDS THAT 3-1-1 RECEIVED LAST YEAR, AND ITS EMPLOYEES ARE TRULY COMMITTED TO PROVIDING THE BEST SERVICE POSSIBLE.

AWARDS CONTINUE TO POUR IN FOR THE DOCTOR MARTIN LUTHER KING, JUNIOR BRIDGE.

AND THE CITY FLEET DEPARTMENT IS RANKED IN THE TOP 10 IN THE COUNTRY.

OUR SOLID WASTE DEPARTMENT CREATED AN APP TO GIVE CUSTOMERS AN EASY WAY TO KNOW WHEN TO SET OUT GARBAGE AND RECYCLING BINS.

AND OUR OWN BELINDA LEWIS IS A NATIONAL LEADER IN HER FIELD AS A CERTIFIED ANIMAL WELFARE ADMINISTRATOR.

AND A NEW REPORT LISTS FORT WAYNE AS THE SECOND BEST SMALL METRO AREA IN THE COUNTRY FOR HOMEOWNERSHIP.

WE'RE ALSO MAKING PROGRESS TO GROW AND ENHANCE OUR TRAIL SYSTEM.

LAST YEAR, TRAIL WORK WAS COMPLETED ON AUBURN ROAD; RANDALLIA DRIVE; COVINGTON ROAD; AND THE RIVERGREENWAY EXTENSION FROM JOHNNY APPLESEED PARK TO SHOAFF PARK.

WORK WILL OCCUR THIS YEAR ON THE PUFFERBELLY TRAIL, AND ON AREAS ALONG MAPLECREST, ENGLE, AND TILL ROADS.

AND WE'RE LOOKING FORWARD TO CONSTRUCTION NEXT YEAR ON THE SIX MILE CREEK TRAIL IN SOUTHEAST FORT WAYNE.

WITH OVER 70 MILES OF TRAILS, WE'RE A DESTINATION FOR EXERCISE, RECREATION, AND ACTIVE TRANSPORTATION.

FOR US TO CONTINUE FORT WAYNE'S POSITIVE MOMENTUM, WE MUST WORK TOGETHER.

I LEAVE YOU WITH A CHALLENGE.

LOOK FOR OPPORTUNITIES TO VOLUNTEER, SPEND TIME MENTORING A CHILD, HELP A NEIGHBOR.

INVEST IN OUR FUTURE.

USE YOUR TIME, TALENT, AND TREASURE TO MAKE A DIFFERENCE.

BE WILLING TO STEP OUT OF YOUR COMFORT ZONE.

OUR CITY WILL BE BETTER BECAUSE OF YOUR WORK.

WE HAD A MEMORABLE 2013 IN THE CITY OF FORT WAYNE, AND I WANT 2014 TO BE EVEN BETTER.

WE'RE OFF TO A GREAT START, BUT THERE'S MORE TO BE DONE.

LET'S COMMIT TO MAKING FORT WAYNE THE BEST THAT IT CAN BE.

I BELIEVE WE'RE CREATING A JEWEL.

JOIN ME IN INVESTING IN OUR FUTURE.

THANK YOU.
Related Images: