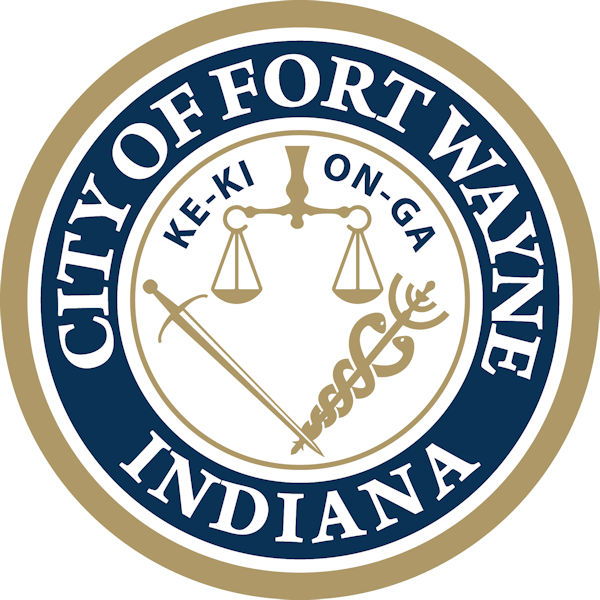 Press release from the City of Fort Wayne:
The Right Mix
City/School Partnership Offers Students Concrete Experience

(August 19, 2009) – A partnership between the City of Fort Wayne and Fort Wayne Community Schools is providing valuable experience for students. Since June students from the Anthis Career Center's Construction Trades class have been doing concrete, curb, sidewalk, ramps and patch work for City Utilities.

"I value education and I'm delighted the City could give students an opportunity to get some practical experience," said Mayor Tom Henry. "This apprenticeship is one example of how the City can partner with educators and make a commitment to Fort Wayne's young people. We hope to continue such practices in the future."

"An integral part of today's education is providing students with opportunities to participate in real-world job experiences," said Dr. Wendy Robinson, Superintendent of Fort Wayne Community Schools. "Whether students want to become engineers or doctors or concrete workers, getting a taste of that job early makes every aspect of education more relevant to life after high school."

In the initial year of the project, one crew, consisting of five students and an instructor from Anthis, was invited to assist City Utilities in concrete repair work. These projects come from water main repairs where streets and sidewalks were removed to repair a damaged pipe. After a pipe is repaired, temporary patches are put in place to allow the site to settle. The Anthis students come in 30 to 40 days later to help with the backlog of projects waiting for permanent concrete repair. The students have completed 72 projects so far this summer.

"We are very impressed with their efforts and the attention the students gave to the details of the work. All of their completed projects were done well and easily passed inspection," said Water Maintenance Supervisor, Peter Hill.

Hill actively works with the City's youth as a coach and in other activities. It was his idea to try to create some practical work experience programs for students.

The concrete jobs give Anthis students project based learning and hands-on experience in a career field in which they are interested.

"The students were able to learn what it's all about to work in the concrete business and they learned what was expected of them. They learned to get up at 6am and pack a lunch to make sure they were on the job no later than 7am … if they were late they got the day off," said Chris Roberts, instructor, Anthis Career Center. "On the job, it was practical experience that provided invaluable opportunities to learn and ask questions."

The work performed by the Anthis students allows City Utility crews to focus on pipe repair. The students get paid and are eligible for class credits too. They will continue working through September.
Related Images: