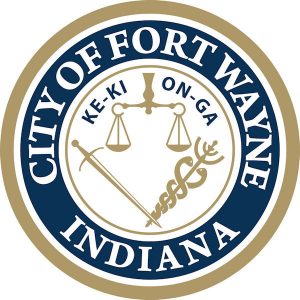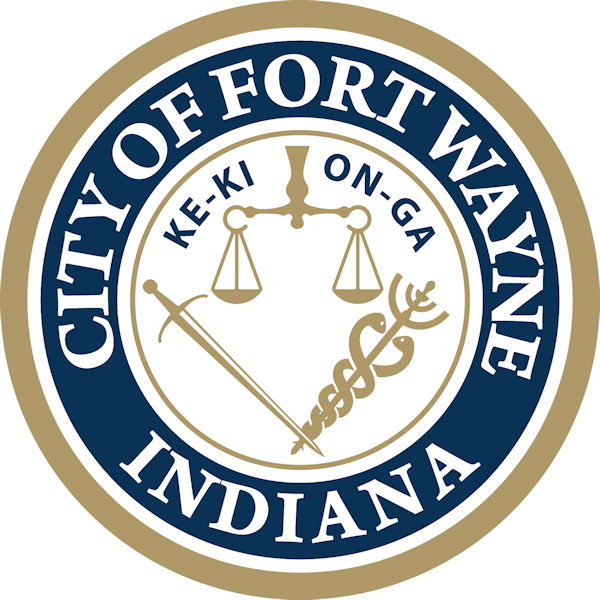 During the May 21, 2008, Redevelopment Commission Special Meeting, Greg Leatherman – Executive Director of the Commission, stated that a proposed intermodal project to be located in Southeast Fort Wayne is still alive.
Leatherman also stated he has "reasonable optimism" the project will come to fruition.  Below is the original press release about the project.
Press Release from the Fort Wayne-Allen County Economic Development Alliance:
Fort Wayne, Indiana (August 27, 2007) – Transpoint LLC today announced preliminary plans to develop an approximately 300 acre intermodal ramp and logistics park in Fort Wayne. The Fort Wayne Redevelopment Commission today authorized its staff to begin formal negotiations with Transpoint on the sale of the property, located at the northeast corner of Adams Center and Paulding Roads. If plans materialize as expected, the ramp could begin limited operations in late 2007 or early 2008. The ramp would serve as a key rail/truck interchange point for international shipping containers. The proposed park would also be home to ancillary development such as distribution centers, warehouses and truck terminals.

RailAmerica will provide rail service as a key link to and from the Chicago area. Most international container shipments in and out of the Fort Wayne region flow through Chicago. Development of the ramp and park in Fort Wayne will speed shipments and save money by avoiding the congestion and delays often associated with container traffic in the Chicago area. The region to be served by the ramp and park includes, but is not limited to, portions of southern Michigan, western Ohio, and eastern Indiana. Cost effective service may also be provided to sections of southern Indiana and northern Kentucky.

A market analysis addressing the economic viability of the ramp and park is currently in its final stages. It should be completed at roughly the same time an agreement is reached on the purchase and development of the Fort Wayne Redevelopment Commission property. Sale of the property to Transpoint could be authorized as soon as the September or October meetings of the Commission.

About Transpoint
Transpoint is a privately owned Indiana corporation that operates as a certificated Non-Vessel Operating Common Carrier. Transpoint provides freight transportation services through a small, focused team of professionals that have the experience to handle all of the different aspects of freight transportation, with a concentration in international overseas ocean transport. The corporation's focus on partnering with select shippers to develop unique teamwork and technology allows Transpoint to exceed the expectations of the most demanding customers. Transpoint is a full service provider of transportation, distribution, logistics and warehouse services, including export and import management, customs, security and insurance requirements.

About RailAmerica
RailAmerica, Inc., based in Boca Raton, Florida, is a leading short line and regional rail service provider with 41 short line and regional railroads, operating in the United States and Canada. The Company's railroads operate in 25 states and three Canadian provinces. RailAmerica acquires, develops and operates short line and regional railroads formed primarily through the acquisition of light density rail lines from larger domestic railroads and through the acquisition of regional railroads privatized by foreign governments. The Company provides its customers with local rail freight services facilitating access to the nation's rail system for delivery of products. RailAmerica's objective is to create a premium short line and regional railroad holding company by developing core rail properties through both internal growth and the acquisition of additional short line railroads. Accordingly, RailAmerica has grown from one Michigan railroad in 1986 to 41 railroads today operating approximately 7,800 route miles of rail line. RailAmerica boasts innovative transportation solutions, an experienced management team, competitive rates and quality service, and has successfully forged proprietary relationships with Class I rail carriers including CSX Transportation, Burlington Northern/Santa Fe, Norfolk Southern, Canadian Pacific, Canadian National and Union Pacific.

About The Alliance
The Fort Wayne-Allen County Economic Development Alliance is a private, not for profit Indiana corporation and lead economic development agency for the City of Fort Wayne and all of Allen County, Indiana. Since starting operations in 4Q 2000, the Alliance has been a key part of over 150 economic development projects in Allen County. Those projects have helped Allen County retain over 13,000 jobs, reflect projected new employment in excess of 6,000 jobs and represent projected private investment of over US $600 million.
Related Images: