Last May, a new retail development was announced, The Shoppes on Broadway. It is to be built between Taylor Avenue and Broadway.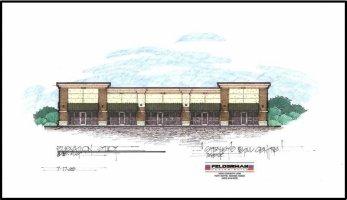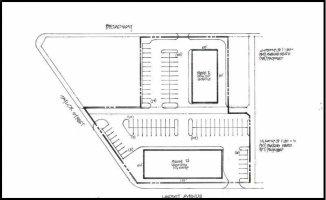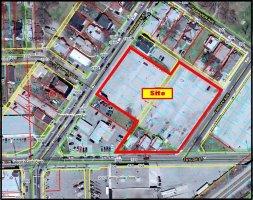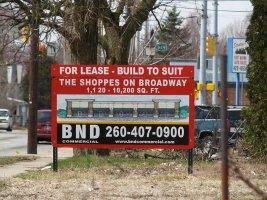 The first three photos are from the BND Commercial listing, the fourth is this blog's property
Lease price per square foot: $15 to $16, depending on square footage.  A new Marathon Convenience Store will be built as part of the development. 
It now looks like some added competition is coming to the area.
Just recently, a sign was placed in front of the old Pawn Shop on the Northwest corner of Taylor and Broadway announcing the building will be subdivided this Spring.  This Pawn Shop was owned by B&B Loan and has been open and closed several times over the past years.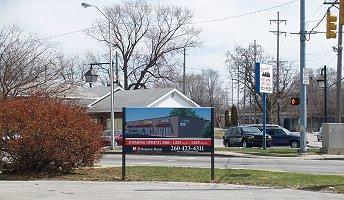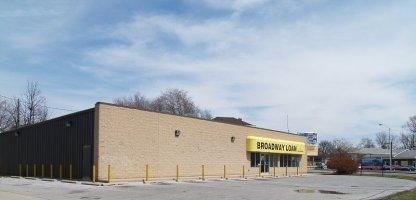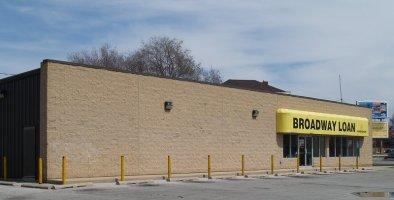 Information from the NAI Harding Dahm website, although it mentions nothing about the subdividing as mentioned on the signs.  The lease per square foot is listed at $9.84 and the footage is listed at 6,100.  Once subdivided, I would imagine that cost would rise.  Either way, contrast $10 or $15 or even $16 with the $32 per square foot asked for in The Harrison.  Retail leases around Fort Wayne run $20 on the high end, but the average is much lower.
The BND flier for The Broadway Shoppes lists traffic counts as 16,800 VPD (Vehicles per day) on Broadway and 8,500 VPD on Taylor.  The intersection, however, runs smoothly for such high traffic counts.  It will be interesting to see how this area develops even further.
Related Images: